Hawaii: Oahu
The worst thing anyone can do on a first visit to Hawaii is be satisfied with just staying in Honolulu. Sure, you've got the iconic views of Diamond Head and the sunshine, but it's also crowded with thousands of tourists jockeying for a spot at many of the same chain restaurants and stores they'd find in any mainland city. It is worth a visit, but after that, pack up and head to another part of the island — or another island.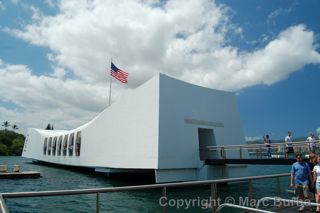 Regular island hopping gave us such diverse experiences. From whale-watching tours to ziplining, volcano exploration to coastal catamaran cruises, the possibilities are only limited by time and money. On Oahu, we wanted to see the World War II history in and around Pearl Harbor, where spending an entire day at memorials and museums and on historic vessels is easy to do. A new and expanded visitors center has opened since our last visit, with fresh exhibits and a larger site.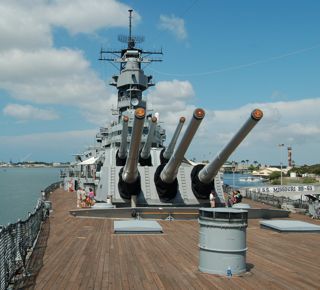 Don't miss a visit to the Battleship Missouri Memorial. The World War II battleship was the site of Japan's surrender to Allied Forces in 1945, ending World War II. Although it is within sight of the Arizona Memorial, it's a separate tour. The ship is accessible from Ford Island, which is within active Naval Station Pearl Harbor. That means no private vehicles without proper base passes are allowed. Instead, buy a ticket and catch a shuttle at the USS Bowfin Submarine Museum adjacent to the Arizona Memorial. Visitors can go on a self-guided tour of the Missouri or be escorted by an expert.
Overall, we got Oahu out of our systems pretty quickly after we moved to the state. It's a beautiful place, but fighting tourists and traffic gets old quickly. So does all the manufactured aloha spirit designed for tourists in hotel productions and at the Polynesian Cultural Center. It all may be perfect for a novice traveler's once-in-a-lifetime exotic experience, but the real relaxation and island life is best found on Kauai, Maui, or the Big Island. Oahu for us became a place only for business trips or airport transfers.
The Big Island
To learn more about my experiences on the Big Island of Hawaii, click here.
Maui
To learn more about beautiful and relaxing Maui, click here.
Kauai
And let's not forget Kauai, so click here.