Hawaii: The Big Island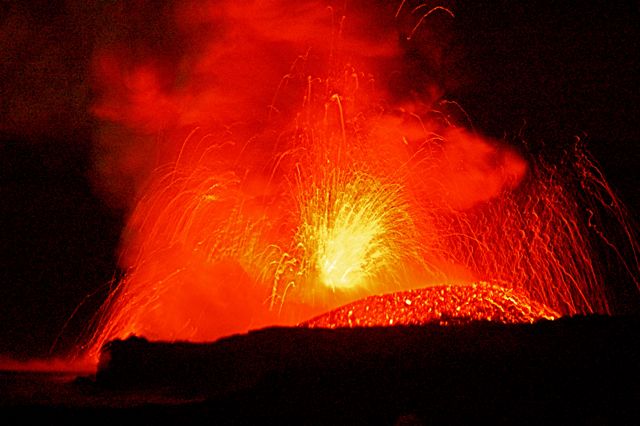 Island fever is real — no doubt about it. The Big Island was my home for two years, and as the saying goes: "It's a nice place to visit, but…" You think that year-round warm weather and an incredible ocean view would be enough to be happy, but oh boy, was that off the mark for us. As we were told countless times: "People either love Hawaii or hate it. There's no middle ground." I fell into the latter camp. It's a challenging place. Now that I'm gone, I do not miss vog, or rust, or high prices, or so many other problems.
But the funny thing is, now that I'm separated from the islands by time and distance, I can look back at all the amazing things we did while we were there and appreciate them. There aren't too many places to experience — or be under threat of — earthquakes, volcanoes, tropical storms, and tsunamis. Just looking through my collection of photos, it was tough to pick 100 or so that reflect the best times. Even though it's a place I will never, ever, call home again, it's definitely a place I'd recommend to explore. Just don't get caught up in all the "Living in Paradise" hype without a lot of thought and debate.
It's an island of contrasts: Warm sunshine and snow. Gentle tide pools and unforgiving waves. Tropical rainforest and barren lava fields. You can enjoy spectacular scenery and dramatic recreational opportunities, or you can relax under swaying palm trees with sunshine and a gentle breeze while waves lap a few yards away. A completely different experience is literally a short drive away.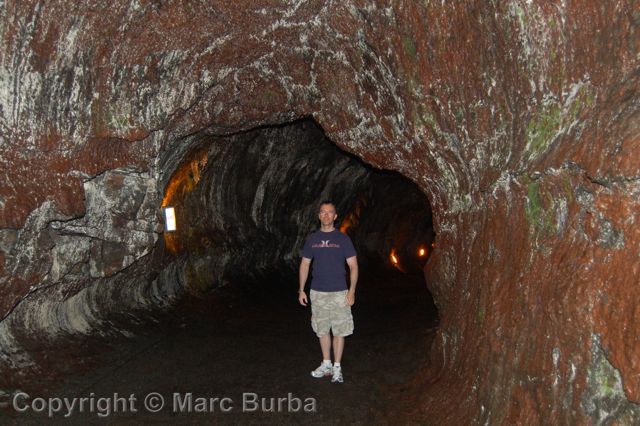 One of our favorite places on the island was the area around Kilauea volcano. Carving out a couple of days just for Hawaii Volcanoes National Park is not unreasonable for a visitor. We were lucky — we could hop in the car and drive up the mountain anytime we wanted. A frequent stop was Halema'uma'u Crater, which has been one of the most active and changing volcano sites over the past few years. For visitors, we suggest taking a drive along Chain of Craters Road to see old lava flows, and stopping at the Thurston Lava Tube to walk through it and the surrounding rainforest. The drive of about 20 miles can take several hours with stops, and ends at a spot where lava has covered and blocked the road. Spend another day or two hiking. The easy Waldron Ledge Trail is partly over a crumbling, paved road that was damaged in a 1983 earthquake. Devastation Trail winds past formations created by falling cinder from a 1959 eruption. A more intense hike is the Kilauea Iki Trail, which crosses the crater floor shaped by the 1959 Kilauea Iki eruption and follows part of the rim through rainforest. And don't rule out a helicopter ride over the Pu'u 'Ō'ō crater and along ocean lava entries. Lava from Kilauea sometimes makes it all the way to the ocean: check the USGS Web site to find out about the daily changes in the volcano's status
For a different perspective of the island, we headed to the top of Mauna Kea to tour an observatory, then stayed for sunset. This can be done on an organized tour or on your own with a 4X4 vehicle (We saw someone attempt it with a rental Chrysler Sebring convertible — it was totaled when he slid into a boulder). With its peak at almost 13,800 feet above sea level, altitude sickness can be a concern. It's best to acclimate at the Visitor Information Station at 9,300 feet, taking time to watch a film or walk along the trails. There's also nightly stargazing that's worth a stop on the way back down. It's exhilarating to be above the clouds as the sun sinks beneath them.
As far as food, the best restaurant is New Chiang Mai Thai Cuisine at 110 Kalakaua St. in Hilo. We have not been able to find comparable Thai food since we left the island. The menu selection is extensive, and we never made a bad pick. We tried traditional plate lunches from a few local places soon after we arrived, but they were generally unhealthy and tasted awful.
Oahu
To learn more about what Oahu has to offer, click here.
Maui
To learn more about beautiful and relaxing Maui, click here.
Kauai
And for a quick trip to Kauai, click here.