Zagreb, Croatia
I told a few people in Bosnia-Herzegovina that my next stop on this trip was Zagreb. They groaned and looked at me with pity.
"Oooooh, why not Dubrovnik? Why not Split?" one girl asked, hinting that I was about to make one of the biggest mistakes of my life. "There's so much more to see. They're so much prettier than Zagreb." She even said the city name as if she were ready to spit it on the sidewalk.
So why Zagreb? No special reason, other than it would be a stop in a new country for a few days, in a capital city with what I heard included one of Europe's great cemeteries, which is a weakness for me. And it was a good flight route on this triangle of a trip in Europe.
When I landed at the Zagreb airport, though, I couldn't get those damned words out of my head. I dreaded what lay ahead. Would it really be that miserable?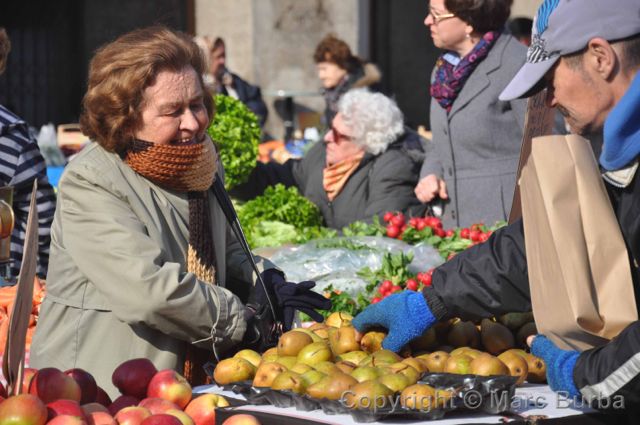 And the answer is no, it was not in the least bit miserable. The city was interesting, with enough museums and good restaurants and local beers to keep me occupied. The historic cemetery lived up to my expectations. And I kept busy on a Yugo-spotting adventure. I expected that the notoriously awful Yugoslavian-produced car of the 1980s would be everywhere in this place, which was once part of the now-dissolved country. But a sighting proved to be much more elusive than I had hoped.
Zagreb felt so un-touristy that I think it gave me a much better glimpse of everyday Croatian life. A farmers market and a flower market in lower town were set up not for photo ops and tourist traps, but for regular weekday shopping trips. No souvenir stalls, just necessities.
Even the large Jelačić Square was more functional than photo-opable. This is where the local trams converge every few minutes to pick up and drop off workers and shoppers. Although it has its share of statues and shops, it doesn't feel like the city's social center.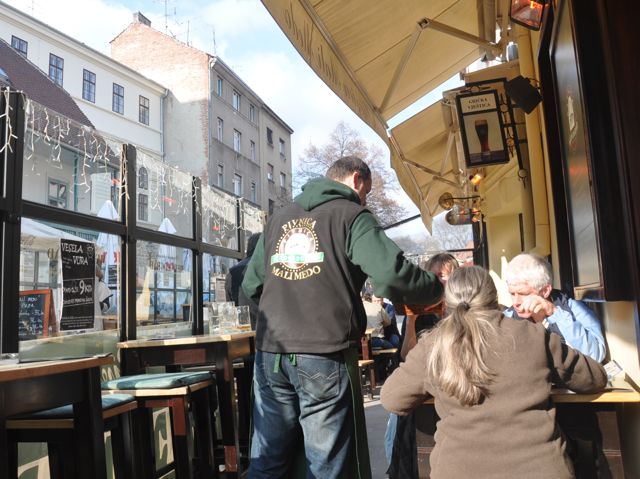 That privilege is reserved more for Tkalčićeva Street, with a collection of restaurants and pubs that became my hangout.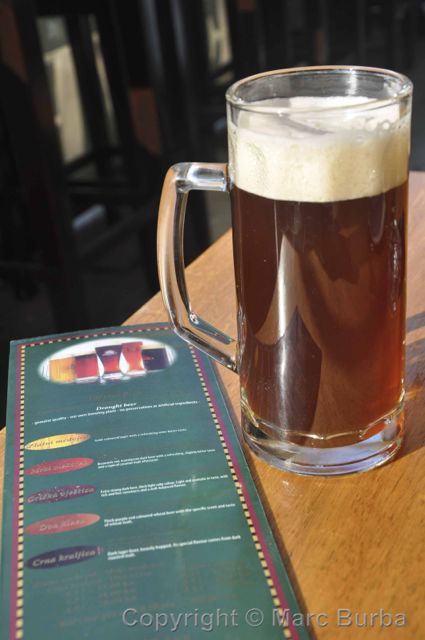 A board advertising the different preservative-free local beers on tap at Pivnica Brewery's Mali Medo (Little Bear) pub caught my eye on my first circuit through the city. Well, it's 5 o'clock somewhere.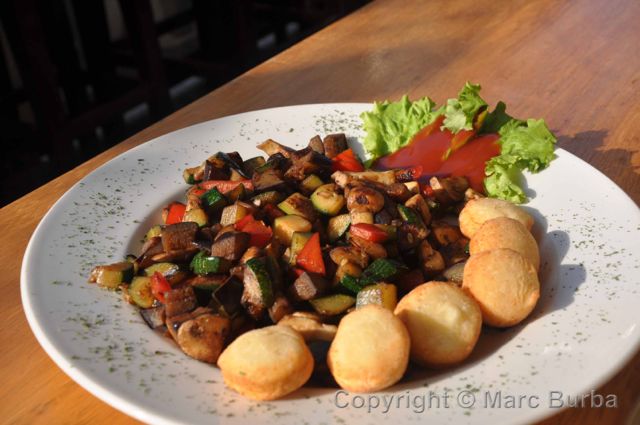 I was actually just as much attracted to the food on the menu. The plate of grilled vegetables and champignons with croquettes sounded fantastic after a few days of meat-rich meals. So I planted myself at an outside pub table and settled in for some sampling.
Over the next couple of days I went down the list of craft beers — gold lager, brownish-red and extra strong dark beers, wheat beer, and dark lager — and back up again. I was walking everywhere, so I could stumble a little too.
On my final night in the city, the pub offered a Happy Rakija special: half-price flavored brandy. OK, so I guess I have to do that too. By now the server had gotten to know me and had suggested his favorites, so I tried quince and honey-flavored brandies. It was a nice ending before an early airport call the next morning.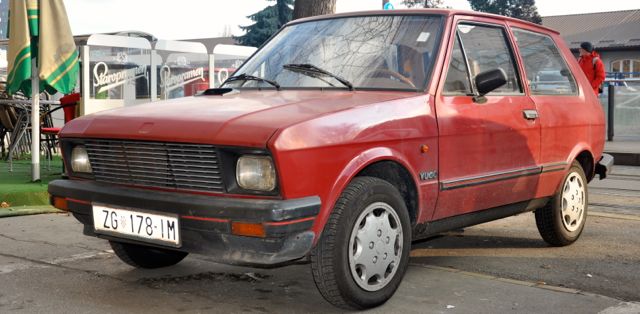 And oh yeah, about my Yugo-spotting mission: turns out they were not popular in this former Yugoslav republic, so even many that had been purchased during their production years were eventually sold and shipped to other parts of the region. I did find a couple though, and celebrated my small victory.