Sarajevo, Bosnia-Herzegovina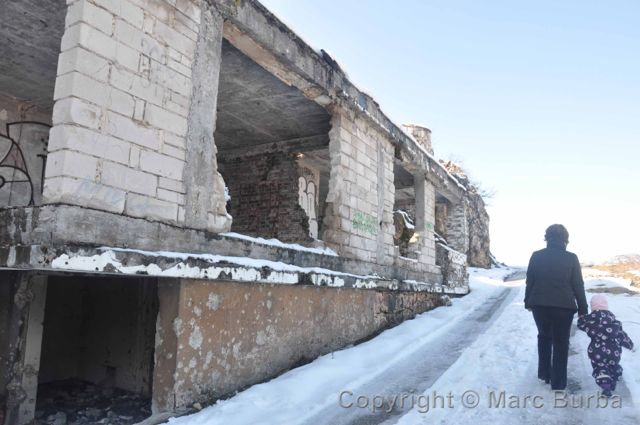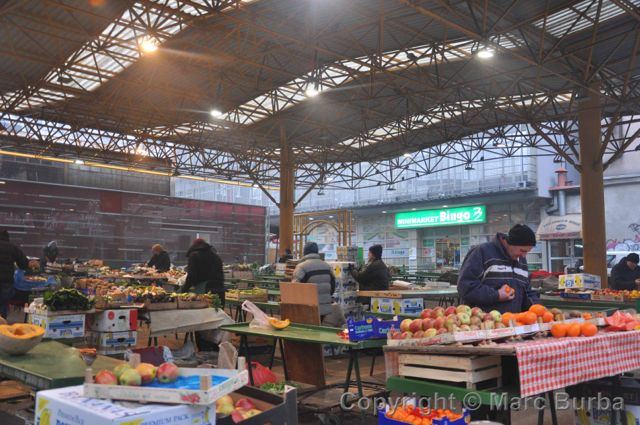 Vendors pile fresh produce on the tables of an outdoor market as the city wakes up on a quiet winter Sunday. Behind them is a wall of names memorializing the scores of people killed here.
A few people head out on pedestrian streets to get a newspaper or sweets from a bakery. They walk over scars in the sidewalk filled with a bright red resin that symbolizes the blood spilled on the spot.
Parents take children to sled on a snow-covered hill above the city and above the swirl of fog and smoke from home-heating wood fires that has obscured the narrow valley in which Sarajevo spreads east and west. The children play in the shadow of ghost buildings that were once on the front line of a bloody civil war, and from where mortars rained down on the city below.
This is Sarajevo today, two decades after a siege of almost 4 years left the city and so many lives in ruins. Nearly 14,000 people died in the fighting, including more than 5,000 civilians.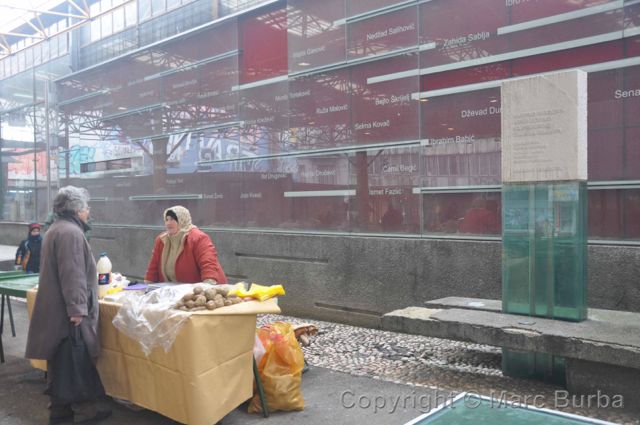 Reminders of the lives lost in the Bosnian Serb siege are everywhere — in the brimming hillside cemeteries; on the scattered plaques, sculptures, and memorial fountains; and in the ruins of shelled buildings that still haunt main streets. Even high-rise apartments that once again bustle with life carry the scars of war. Still, a sense of normalcy has returned. Young people go out to restaurants and pubs, and craftspeople goad tourists to buy handcrafted copper coffee sets along narrow lanes of shops that are once again thriving.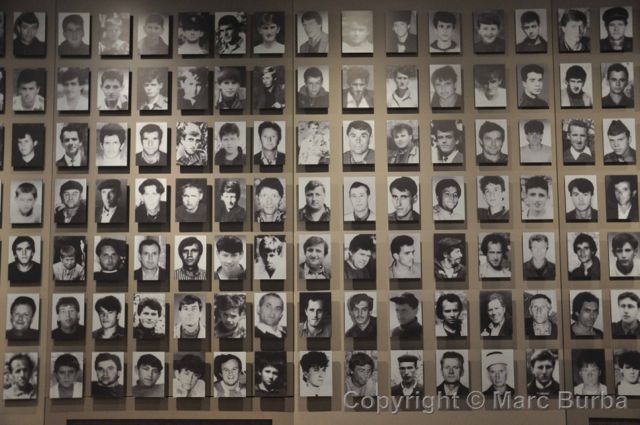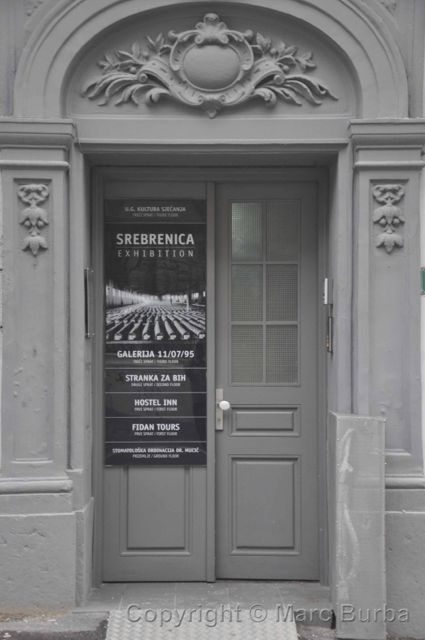 Lives lost in other parts of the war-ravaged country also are remembered in the city. Inside a drab gray building near the Catholic cathedral is the Srebrenica Exhibition, a photographic and video journey to an eastern Bosnian town that was the scene of the worst genocide since World War II.
The names of the dead are a stinging slap at the exhibition's entrance. One room's four walls are filled with photos of a small fraction of those killed. In July 1995, Bosnian Serb forces expelled Muslims from the town. In the days that followed, they executed an estimated 8,372 people — mostly men — in the surrounding hills. Some remain missing; mass graves are still being discovered.
Slide shows and video documentaries about the ethnic cleansing play in the austere gallery. Visitors can hear the stories of survivors and those left behind. It is educational, upsetting, and fascinating. I spent more than two hours here and still felt that I barely understood the tragedy. I visited on my last day in the city, and only left because I had a plane to catch to my next destination, to learn about another chapter of the regional war: Zagreb, Croatia.