Riviera Maya, Mexico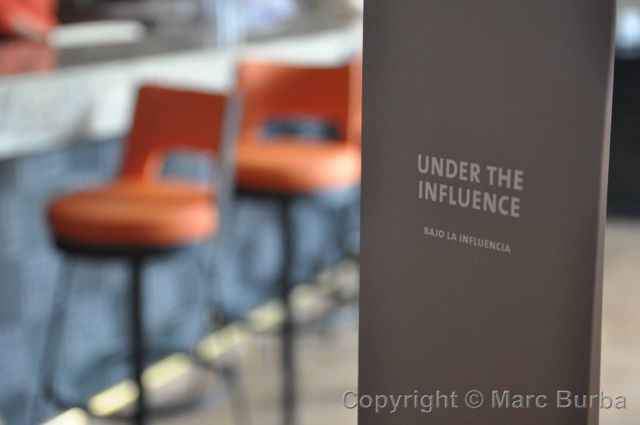 My challenge as soon as we arrived at the newly opened Hard Rock Hotel Riviera Maya: try all 15 mixed drinks listed on the bar menu. The cover title, I figured, would describe me well over the next four days: Under the Influence.
And why not? We're here at an all-inclusive Mexican resort, with no plans, no schedule — and an in-room liquor cabinet dispensing whisky, rum, and vodka. I ordered a strawberry daiquiri, and we headed out to the immense, winding swimming pools that were mere steps from private beaches.
People poolside fell squarely into three color combinations: the pasty-white new arrivals (us), the perpetually tanned professional timeshare crowd whose skin had the look — and probably the feel — of leather, and the striped folks who had been here for a few days and were partly tan and partly lobster-red in the places that didn't quite get a full smear of sunscreen. That was our fate too, we figured, but it didn't matter — I was still working my way down the bar menu: Margarita, Mai Tai, Royal Riviera …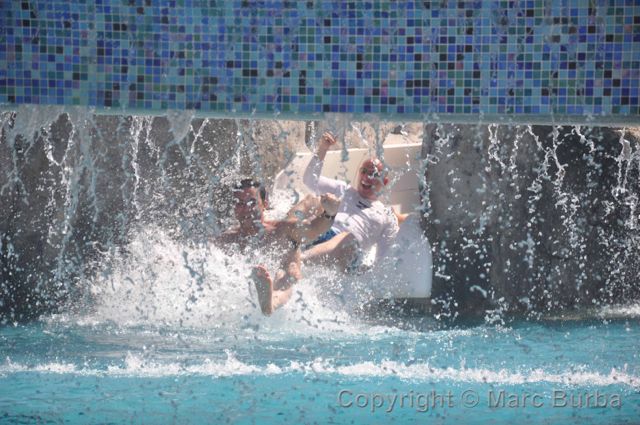 The hotel has two distinct sides: the adults-only Heaven, and the more family friendly Hacienda. We tried both. Heaven was smaller, more crowded, and a bit older and louder. The Hacienda had more room to find a quiet spot to soak up the sun and drink. Attentive poolside servers were always checking on us, and I was checking more drinks off the list: Caipirinha, Kid Mayan Rock, Mojito …
Hacienda felt more laid back, and there really weren't that many kids. And it had a pretty cool water slide and rope swings. It also had a swim-up bar and poolside service, so yeah, we were good. Royal Riviera, Sex on the Beach, Offspring …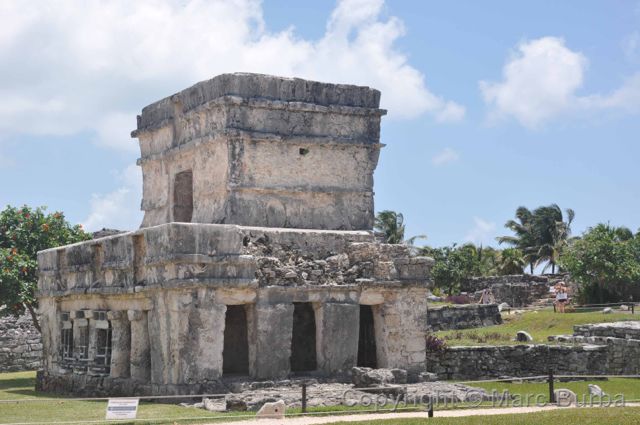 We left the compound only once for a guided trip to Tulum, ancient Mayan ruins about 30 miles away. I guess it's all about perspective, but after having been to Machu Picchu in Peru and Angkor Wat in Cambodia, these ruins didn't give me the same sense of awe. After about 90 minutes there, plus another 45 or so escaping the midday heat by browsing the inescapable souvenir stores near the entrance, we were ready to again retreat behind the resort gates. Plus I needed a drink. Banana Monkey, Twist, Piña Colada …
Did I mention all-inclusive? That goes for food too: a choice of about a dozen restaurants and snack and dessert shops. Italian one night, Brazilian steak house another, Asian Teppanyaki on a third, plus breakfast buffets, burgers and hot dogs poolside — a perfect retreat for gluttonous Americans. And more drinks. Curt Karibean, Paloma, Bloody Mary …
Funny thing is, we spent so much time outside the room that we barely touched the in-room bar. The jetted tub went unused — there were too many other places to go and things to do, all in four days that felt as if time had stopped yet were over much too soon.
Someday we will go back to Mexico to explore the culture. But the resorts that line the beaches make that much more difficult to consider.