Santa Catalina Island, Calif.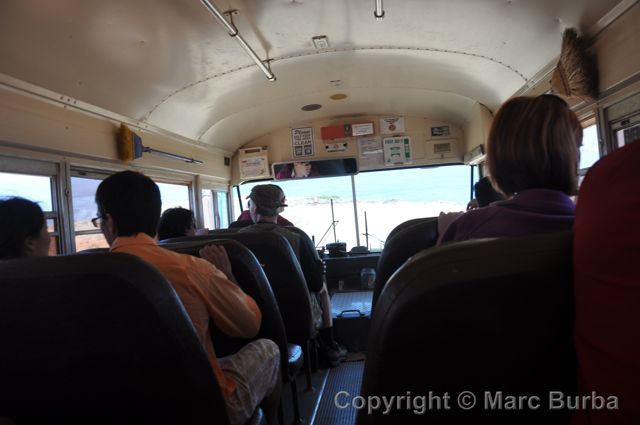 The sixtyish woman slid back and forth on the vinyl bus seat. Her butt had no traction.
"This beats any roller coaster," she said, the fingers of both hands vised around the seatback in front of her.
And so we went: back and forth and back and forth and up and down and up and down as the brown bus kicked up brown dust while it bounced along what passes for the main road on Santa Catalina Island. The bumpy, dirt-and-gravel path sometimes is the width of two vehicles as it winds up and over hills between the small towns of Avalon and Two Harbors. The flat-nosed Blue Bird bus creaked and groaned along the guardrail-free twists and turns, always appearing to be mere inches from a fatal Third-World plunge into a canyon hundreds of feet below.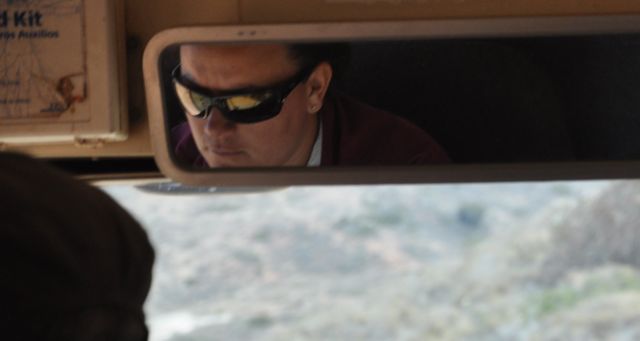 Our driver, Nehtia, seemed to take joy in the passengers' looks of fear as she barreled along the path, faster than many thought this old bus could or should go. But she was an expert driver — she had traveled this route for a long time, so we put our trust in her. She stopped once so we could get a better look at an old buffalo that had wandered close to the road. I guess he was happy to see us: he let loose a vigorous stream of pee the entire time we idled. I thought it was enough to cause a flood downstream.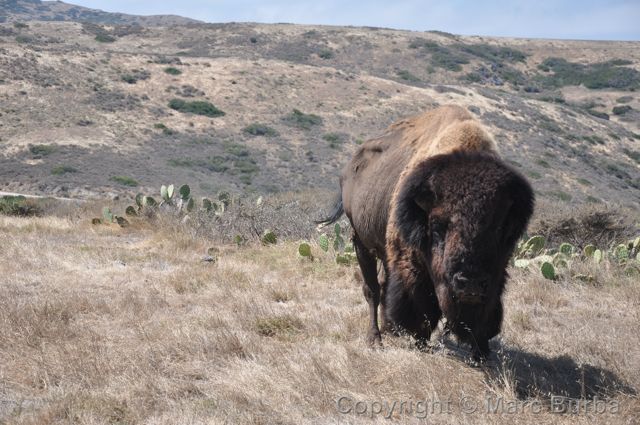 After about two hours on the road, with a midway stop at the island's small airport, the adventurous passengers who weren't satisfied to while away the day in laid-back Avalon reached their destination about 20 miles away: Two Harbors. We stepped off the durable vehicle into a small community that has the barren look of Barrow, Alaska, with the weather of rural Hawaii.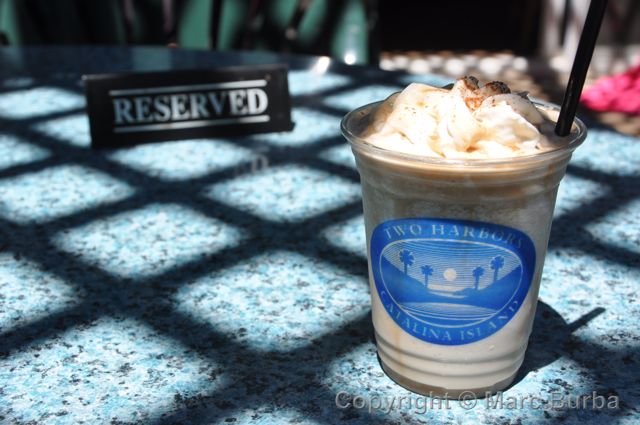 Nehtia had warned us not to drink too much Buffalo Milk at the Harbor Reef Restaurant and Patio Bar, pretty much the only place to eat on this side of the island. The bar's signature alcoholic drink is a cold concoction of Kahlua, vodka, créme de banana, créme de cocoa, milk, whipped cream and nutmeg. It was potent, especially on a warm, sunny day. I was up for a couple or three.
We spent the afternoon walking on a shadeless trail above Two Harbors for different vistas of the island and the water. After a few hours of exploring the remote side of the island, which was still crowded with boaters, it was time to head back to Avalon. We loaded onto the bus with other day-trippers and a few exhausted, sweaty hikers for another two-hour jostle.