Alaska adventure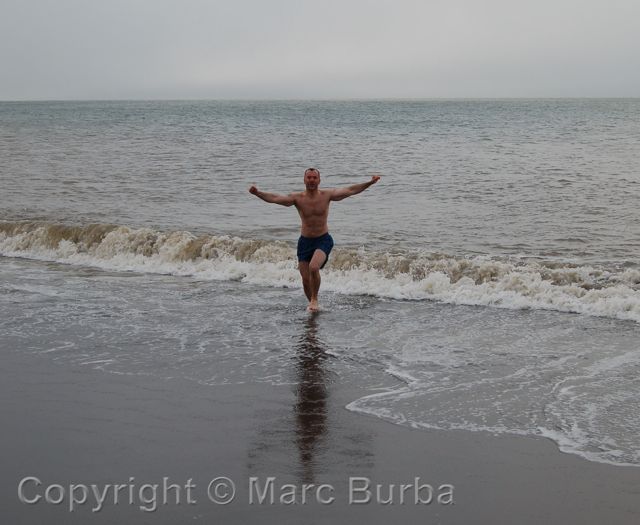 It's 37 degrees, cloudy, and the howling wind has been knifing through three layers of clothing for the better part of the day. And this is early September — still summertime. My teeth are chattering and I can't feel my ears, but it's time. Off comes the coat. Off comes the shirt. And here I go, charging into the frigid water of the Arctic Ocean in Barrow, Alaska. It's not that bad, is it? Um, yeah, it is. I'm FREEZING. But still, triumph. And time to get out. Arms raised in victory, toward the beach, and a towel, and, a couple hundred feet away, the warmth of the hotel and a hot shower.
It took an hour for all the feeling to return to my toes.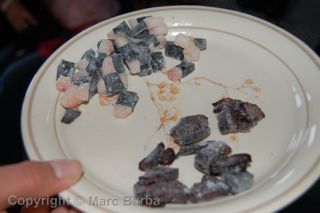 Barrow, the northernmost community in the United States at 71 degrees north latitude (above the Arctic Circle), is not exactly a tourist mecca. Hotel and food options are limited — and expensive. Even on a sunny day, it's a gray place with no paved roads, dirty 4X4 trucks and a cold wind. But the remoteness, and the collection of people it drew, fascinated us. In our two days here we encountered visitors from Taiwan, South Korea, Norway, Turkey, and upstate New York.
I even tried whale, keeping with my willingness to eat bizarre foods. For more normal tastes, there's good Italian food at Arctic Pizza and Mexican dishes at Pepe's North of the Border. Pepe's owner once appeared on 'The Tonight Show' with Johnny Carson and has photos from the interview on the walls. She also oversees documentation of the Polar Bear Plunge. Along with the YouTube video, I have a T-shirt and a certificate to prove I did it.
Riding the rails
The day before we flew to Barrow, we boarded a train out of Anchorage for a ride on the Alaska Railroad. The railroad offers day tour and vacation packages, and we thought it'd be a perfect introduction to the state before heading out on our own. We spent an afternoon rafting on Spencer Lake and the Placer River, past glaciers and through wilderness with mountains as a backdrop. And the best part: No cars, no cell phones, no modern noise at all — for hours.
Mt. McKinley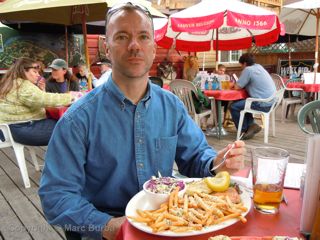 We were determined to see Mt. McKinley before we left. After returning from our quick trip to Barrow, we picked up a rental car at the Anchorage airport and headed north again, bound for Talkeetna. The 100-mile-plus route mainly on the Parks Highway took us right through Wasilla (thankfully, no Palin sightings). The payoff to the three-hour drive was a stunningly clear view of the highest mountain peak in North America on a surprisingly warm and sunny late-summer afternoon. Then dinner in Talkeetna at the West Rib Pub & Cafe, featured in a "Man vs. Food" challenge, and a sunset drive back to Anchorage for the flight home.