On the road in Bosnia-Herzegovina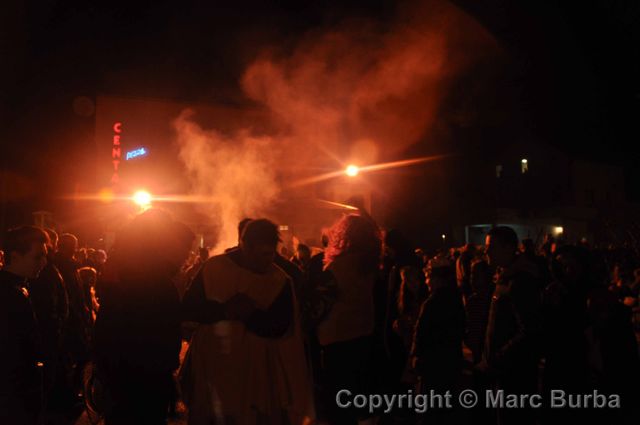 The orange glow of a bonfire smears the darkness of a cold night between Mostar and Sarajevo. Hundreds of people crowd a parking lot in the center of the small town of Potoci, most in costume.
My guide and I already had a long day, including stops in nearby towns of Konjic and Jablanica, but we are curious. He pulls our small van into a spot off a side street. We are obviously late to the party.
Mulled wine flows. So does beer. Buzzed adults laugh raucously. Teenagers mingle. Children, many in homemade costumes, roam around. No one knows us, we have no idea what they are celebrating, and I have no grasp of the language. Still, within a couple of minutes we are absorbed into the festivities.
Someone hands me a plastic cup of hot wine. My guide and I separate — not on purpose, but because the churning mass of people that surrounds us pulls him in one direction, and me in another. I am literally going with the flow.
Groups of men challenge each other to tug of war. The prize to the victors: a case of beer. A guy in an Arab sheik costume — complete with an elaborately sewn camel — holds court. Two hooded teenagers dressed in black executioner robes (with nooses around their necks) stand guard over a fully clad, full-size straw effigy seated in a ratty gold velour chair on the back of a small trailer.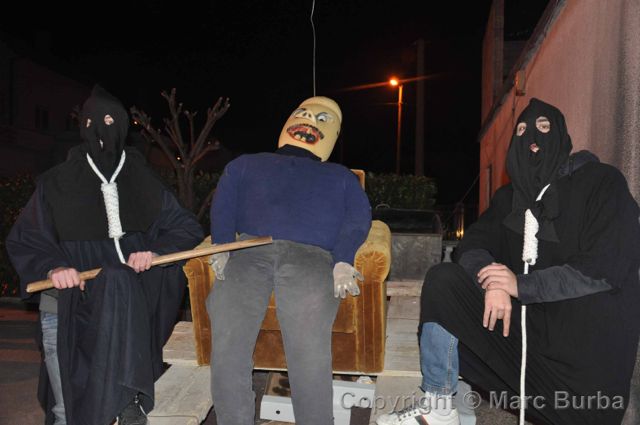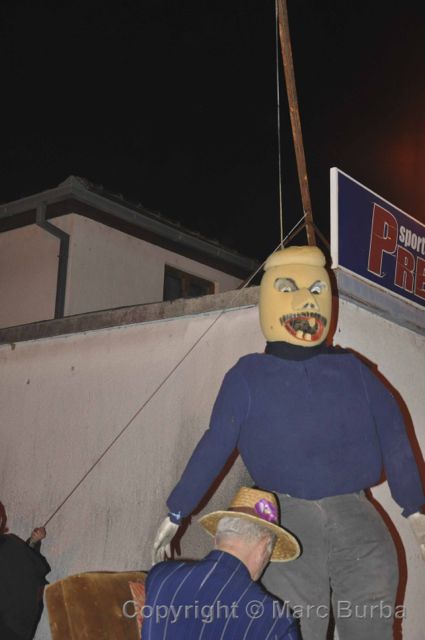 Halloween had been months earlier, so that theory for this party theme was out. Only much later do I learn that this is a pre-Lenten Carnival celebration. After the games end and bottles of beer are handed out to the winning team members, and after the winner of the costume contest (the sheik with the camel) receives his prize, the mass of people — either on a silent cue or one that I hear and just don't understand — surround the spot where the effigy sits. One of the executioners puts a noose around its neck. The noose is attached to a pulley atop a building.
Men hoist the effigy from its chair. It swings slowly for a minute as people cheer. Then someone with a lighter walks up and sets its shirt ablaze. The flame quickly seizes on the straw, and soon the dummy is in flames. It takes about 10 minutes for it to be consumed, falling to the ground part by part until only a wood-frame skeleton remains. Thick smoke puffs toward the crowd, catching me too and guaranteeing a smell that will linger in my coat for the next few days.
And then it is over. Families walk away, back to their homes. No more mulled wine. And it is getting late. Time to hit the road again. Sarajevo is still a long way off.