Volubilis, Morocco
It's awesome to have an ancient city practically to yourself.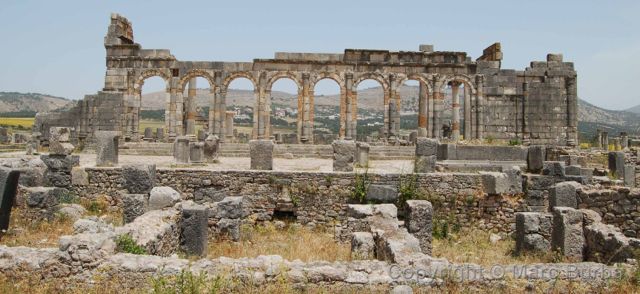 About 40 miles outside of Fez is Volubilis, Roman ruins that date back to the 3rd century B.C. The UNESCO World Heritage site has been damaged by earthquakes and plundered for construction materials for newer palaces over the centuries, but its former grandeur is still obvious. Archways frame entrances to the main road, which are lined with towering columns. Stairways lead to what once was a Capitol building. The reconstructed remains of a basilica and a triumphal arch are its defining structures.
An 18th century earthquake cause significant damage to the 100-acre site, as did workers looting marble for other projects. But amid the ruins are architectural details that have stood up to time — many tiled floor mosaics dot the site. Only about half of the city has been excavated.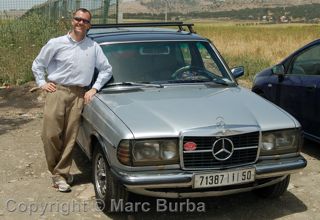 No more than 10 people were wandering these ancient streets on this day, and the site is large enough that we rarely passed any of them. Maybe the heat had kept people away: on this late spring day, the temperature soared into the 90s, even though it was a dry heat. And out here, there's no shelter rom the relentless sun. Trees are precious few anywhere around the site.
We hired a guide for a day to bring us here. I think I was just as fascinated by the old Mercedes we were driven around in.