'Rebel Without a Cause'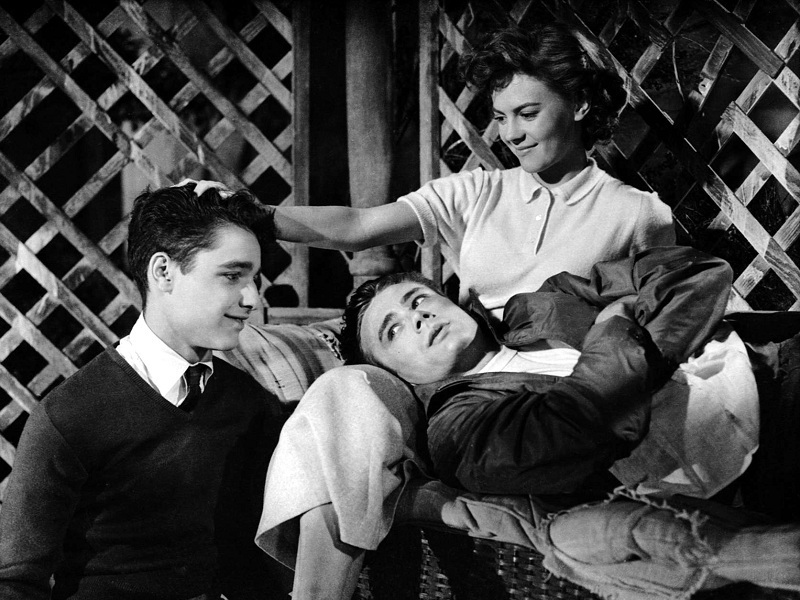 James Dean
Feb. 8, 1931–Sept. 30, 1955
Sal Mineo
Jan. 10, 1939–Feb. 12, 1976
Natalie Wood
July 20, 1938–Nov. 29, 1981

On a cool Sunday in October, I drove into the sprawling Gate of Heaven Cemetery in Hawthorne, N.Y., about 45 minutes outside of New York City. The leaves in the cemetery and on the surrounding hillsides were exploding with the oranges and reds and yellows of autumn. The morning sunshine made them even brighter.
Babe Ruth is buried here. So is James Cagney. This is where generations of Westchester County's elite will spend eternity — in opulent marble mausoleums with sunlight filtering through stained-glass windows, or beneath extravagant monuments that border on gaudy.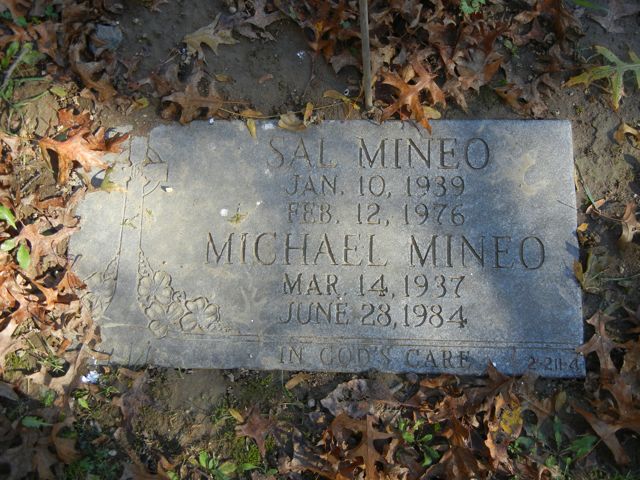 The grave I had come to visit, though, is designated only with a small, flat marker — a shared one at that. And with a stop at Sal Mineo's final resting place, in a grave he shares with his brother, I completed a quest that took me to three states, on both coasts and in the Midwest: to visit the graves of all three stars of the classic film "Rebel Without A Cause;" to see the places where they died; and to return once again to one of my favorite places in Los Angeles — the landmark that is synonymous with the 1955 film.
I guess part of this old movie's allure for me is its real-life curse. All three of its stars dead — young and tragically. All three died in California: James Dean on a lonely stretch of road west of Bakersfield; Sal Mineo behind his West Hollywood home; and Natalie Wood in the dark water off Santa Catalina Island.
James Dean, of course, was killed in a car crash. I went to the crash site, and visited his grave in Indiana, within a couple of weeks of each other over a summer. Click on the links to learn more about those trips.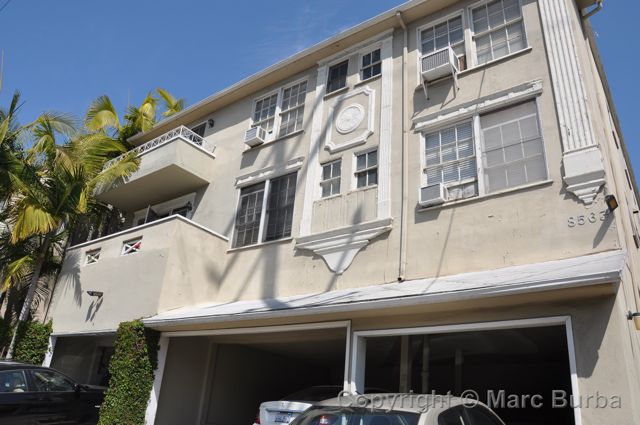 Sal Mineo outlived him by more than 20 years, but he was the next to die: he was murdered as he returned home from a play rehearsal in a robbery gone bad.
He was 37.
The place where it happened, behind an apartment building at 8563 Holloway Drive in West Hollywood, today looks much the same as it did on that night in 1976. He died on the pavement near the building's rear carports, of a single stab wound to the chest that pierced his heart. The building is only a few blocks down the hill from Sunset Boulevard.

Even today, though, Natalie Wood's death is a mystery.
Thirty years after she drowned while spending the Thanksgiving weekend on a yacht with her husband, actor Robert Wagner, and movie co-star Christopher Walken, the death investigation was reopened. Did she fall off the boat — alone and unheard — after a night of drinking and arguing, or did something more sinister happen?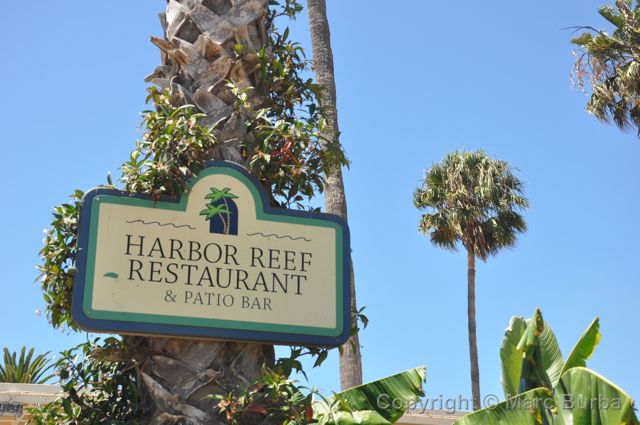 The day she died, the three dined and drank at the Harbor Reef Restaurant in Two Harbors, a remote village on Catalina reachable either by boat or a long and winding drive over dirt roads from the more-populous Avalon. They returned to Wood and Wagner's yacht, the Splendour (named after one of her films, "Splendor in the Grass"), and drank more and argued. Wagner confirmed this in an authorized biography of Wood written by a family friend. Sometime that night, she drowned. Los Angeles County Sheriff's investigators are still trying to determine how she ended up in the water. Her body was found floating the next morning near Splendour's dinghy, about a mile away from the yacht. In the summer of 2012, a few days after I visited Catalina, her death certificate was amended — changing her manner of death from "accidental" to "undetermined."
Griffith Observatory
The fourth star of "Rebel" is a building: the Griffith Observatory, which overlooks Los Angeles and is within sight of the Hollywood sign. On the outside, the building still looks much the way it does in the film, but inside it's a much different place — even from the first time I visited in the 1990s.
The observatory closed in 2002 for a $93 million renovation and expansion that took more than four years. The transformed planetarium looks nothing like it did in the 1950s, or even the early 2000s, when its wooden and metal chairs made sitting through a show torturous. About 40,000 square feet of exhibit space was added — mostly under the front lawn, which was excavated for new construction and then restored to its original look.
It's funny that the movie turned the observatory into a star, yet there is no mention of "Rebel" in its online history. And other than the James Dean bust on the grounds, there's really no display celebrating the film's importance or its ties to the observatory.