Porsche Museum, Stuttgart, Germany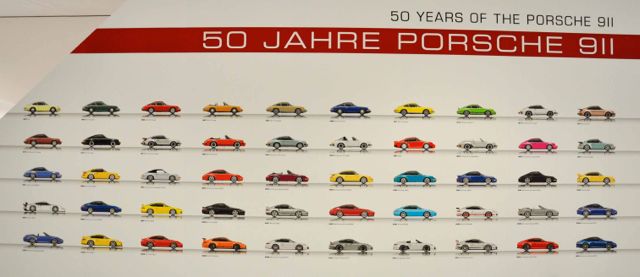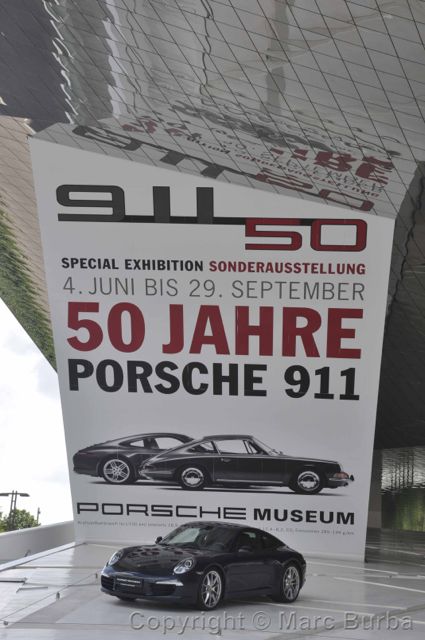 Ferdinand Alexander Porsche never got to see this celebration for his creation.
The designer of the 911 and grandson of the company's founder died April 5, 2012, in Austria, a year shy of this special exhibition chronicling the iconic sports car's evolution since its debut in 1963 at the International Motor Show in Frankfurt.
Fifty nuggets of trivia about the 911 have been applied to the floor to lead me through the exhibition along halls that I know well — this is already my third visit here.
According to the Porsche Museum in Stuttgart, more than 820,000 911s have been produced since its introduction. Dozens of them have been rolled out here to be exhibited for the first time, from a 1972 company car painted in a sample blue color that later went into production to a 1997 model specially designed with armor plating and safety glass at a customer's request.
The original 911, a six-cylinder 1964 model, is here, as are past anniversary models and two specially badged 50th anniversary editions with a limited production of 1,963. The 50th anniversary model, with a six-cylinder flat engine and rear-wheel drive like the original, will only be offered in graphite gray, geyser gray metallic, or black monochrome. The car will be available in the United States, starting at $124,900. There's also a $950 destination charge for U.S. customers. Start saving your pennies.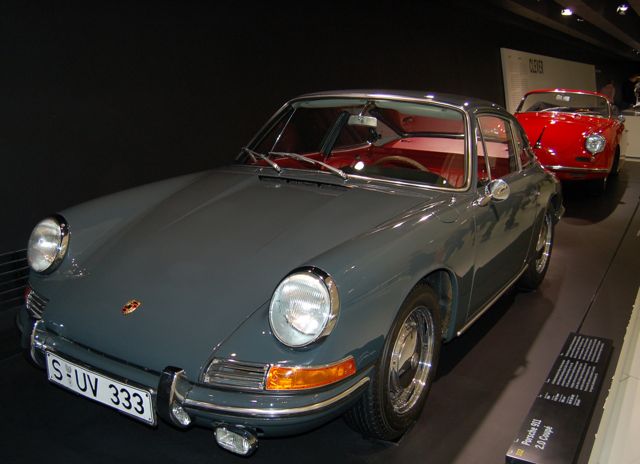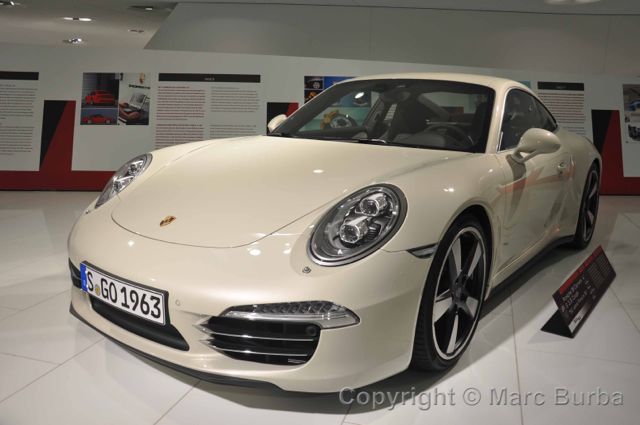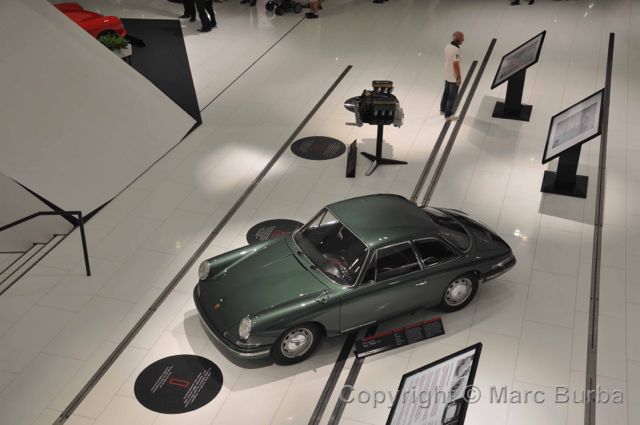 The entire history of the brand — from the first cute two-seater to carry the name in 1948 to today's high-performance muscle — is on display a gleaming white, multilevel building. The museum opened in January 2009 near Porsche headquarters. It features about 80 road and racing vehicles with regular rotations for special exhibitions such as the 911 showcase. Across the street is a two-story showroom of this year's pricey models.
After drooling here for a few hours, take a local train to the eastern part of Stuttgart for a visit to the Mercedes-Benz Museum.