Mercedes Museum, Stuttgart, Germany
There's just something about the three-pointed star.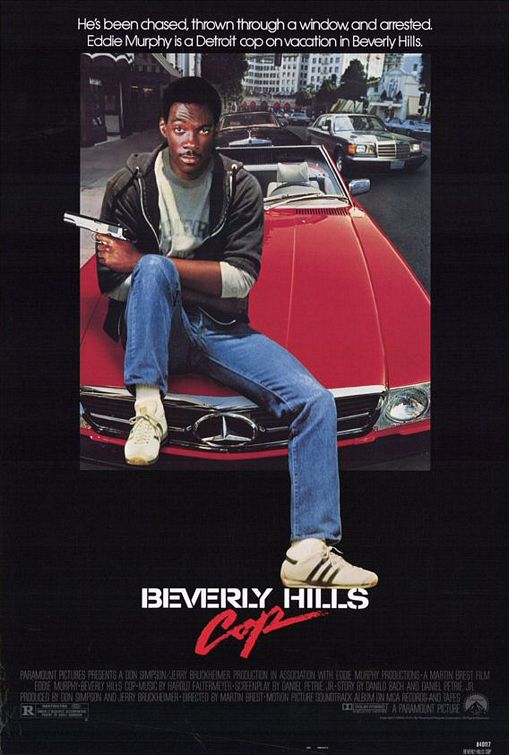 I've been fascinated by the Mercedes brand as far back as I can remember. The SL in the 1980s was the symbol of class and wealth. Richard Gere drove one in "American Gigolo." Eddie Murphy is sitting on one in the 1984 poster for "Beverly Hills Cop." They were in the driveways of the Ewings and the Harts on television. I someday wanted to have one of my own.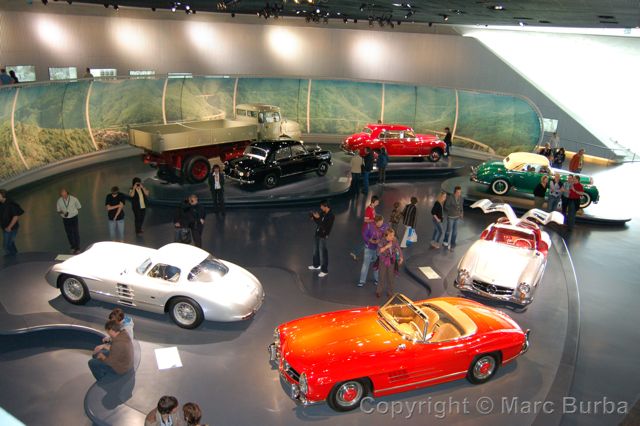 My first visit to the Mercedes-Benz Museum in Stuttgart, Germany, rekindled that desire. Stuttgart is the mecca for Mercedes lovers, and the museum is the altar. The cars are designed and made here; the museum houses some of the most beautiful models ever built. The eight-level building that opened in 2006 features iconic models from the 1936 500K roadster to the 1955 300SL gullwing. In total, about 150 vehicles are on display. I've been here four times already, learning more about the cars and the company history, and seeing something new each time. There's also a multilevel showroom for the latest models and an area with classics for sale. Click on the link to the right for more information about the museum. Even the Web site is well-built and classy.
About the three-pointed star: It symbolizes Gottleib Daimler's quest for transportation over land, sea, and air. Daimler's gas engine invention revolutionized car design, and he produced the first four-wheeled automobile. He founded Daimler Motoren-Gesellschaft in 1890. The current Daimler AG produces Mercedes-Benz.
My SL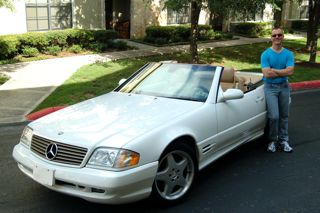 The SL fascination all comes down to this: my 2001 SL500. Glacier white, low miles, java Nappa leather interior, AMG sport package, tan soft top. Looks like a sports car, drives like a tank. It is the next generation — the younger brother — of the SL-Class I fell in love with so many years ago. I feel like I've joined a select club: There's definitely a kinship with other SL drivers. Maybe if I have the space someday, I can find a well-preserved companion from the 1980s for it.
Around the world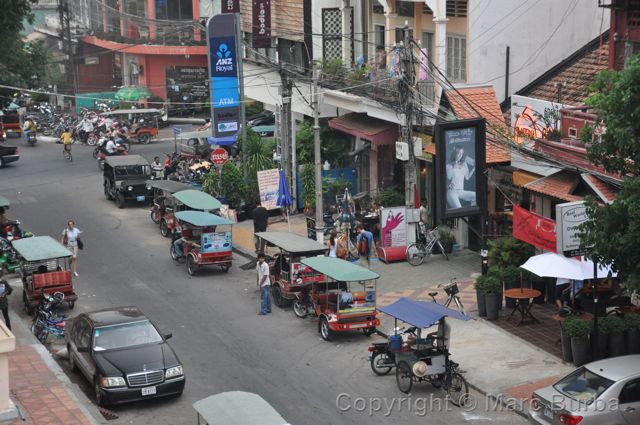 The Mercedes brand is accepted as a global gold standard. Everywhere I go I'm drawn to the classics — from the well-preserved SLs to the battered sedans still being used as taxis in some parts of the world. And I always document how they are used, abused, or babied.