Oslo, Norway
I had never tried ice skating before.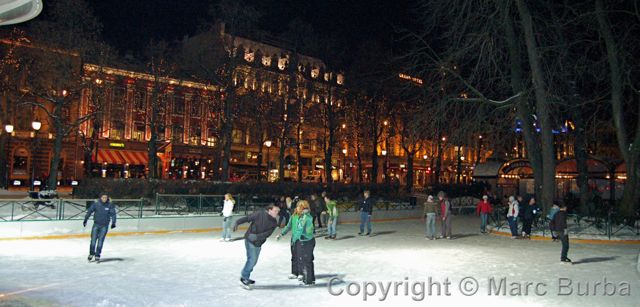 But back in the day, when Rollerblading was a fad, I was pretty good. And even further back in the day, when roller skating was a fad, I excelled. This couldn't be much different, right?
On this winter night in snowy and freezing Oslo, the Narvisen ice rink was set up in a city center park off Karl Johans gate, the main street. We rented skates at the entrance booth and laced up.
I took to it like a fish to water. No problems balancing, no problems propelling myself — soon I was speeding around the oval, skating backwards, and stopping on a dime. My partner was doing good too — until he lost his balance and landed heavily on a low fence around the rink's edge. His pain got worse over the next few days. We learned he had broken two ribs. Ouch.
Oslo was our first stop in Norway before we headed above the Arctic Circle to go dogsledding and, hopefully, see the Northern Lights in Tromsø.
This Scandanavian city is so rich in art and history and culture. The National Museum of Art, Architecture and Design is home to one version of Edvard Munch's "The Scream." It was stolen from here in 1994, and is now much better protected. The museum has a fascinating collection of thousands of pieces of Norwegian paintings and sculptures. Elsewhere in the city, the Munch Museum is dedicated solely to the artist's work. He died in Oslo in 1944.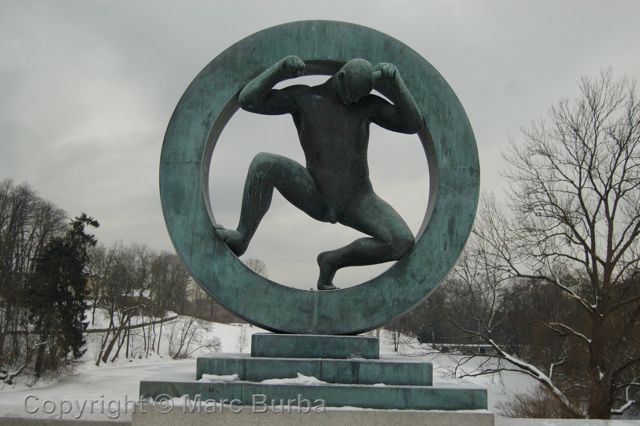 In the western part of the city, Vigeland Park is the world's largest single-artist sculpture park. Gustav Vigeland designed and laid out his namesake park, but he died in 1943, six years before the arrangement was completed. It features more than 200 granite, bronze, and wrought-iron sculptures over 80 acres. His ashes are interred in a nearby museum showcasing more of his works.
What else? The Natural History Museum, which includes a dinosaur hall; the Viking Ship Museum, with well-preserved 9th-century ships; the ski jump built for the 1952 Winter Olympics; and the open-air Norsk Folkemuseum. Wow. We really did a lot during our short stay.