'Forever Marilyn,' Palm Springs, Calif.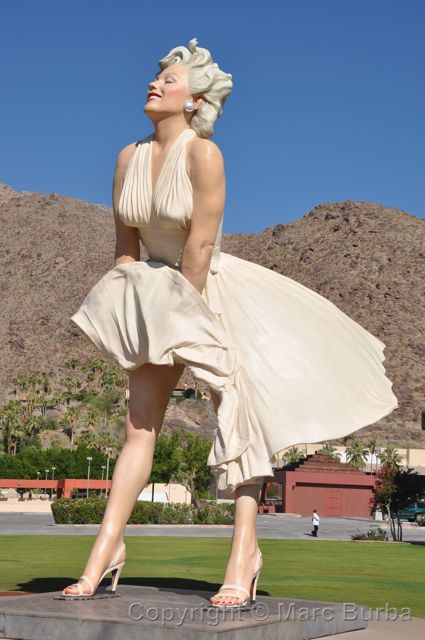 Some people in Palm Springs didn't want Marilyn Monroe around.
It's not true art, the elite arts community sniffed. It doesn't belong here.
It'll attract the wrong kind of people, the angry old codgers grumbled.
Seriously, folks? If it'll make people smile, and if those people have money in their pockets to spend in Palm Canyon Drive businesses begging for customers, then you all should go hug Marilyn's 14-foot-tall legs and kiss her lace-pantied behind.
So what's the problem exactly? It's fun, it celebrates Palm Springs' ties to the golden age of Hollywood, and it spices up what would otherwise be a vacant lot in the middle of downtown. The 26-foot-tall, bronze and stainless-steel sculpture arrived from Chicago in May 2012 and went up in a makeshift park on the site of a recently razed bank building. Reaction to the sculpture in its former home, where it debuted in July 2011, was just as mixed. But there's no denying that it's a popular attraction. People gather around it in the blazing sunshine of a desert summer morning to pose for photos, and they are still stopping by late into the night. The sculpture is well-lit and under 24-hour camera surveillance to protect it from vandalism.
The sculpture re-creates Marilyn's famous pose from the 1955 film "The Seven Year Itch." It's in good company at its spot on Palm Canyon Drive and Tahquitz Canyon Way: a bronze sculpture of Lucille Ball is across the street, and a sculpture of the late entertainer, congressman, and former Palm Springs mayor Sonny Bono is about a half-block away. It's also across the street from Marilyn's star on the Palm Springs Walk of Stars.
Marilyn Monroe has been dead for 50-plus years, but the artwork celebrates her life. "There is something about her pose; the exuberance for life without inhibition, which is quintessentially American," artist Seward Johnson said. Find out more about the sculpture by clicking on the photos at left.
Marilyn brightens up a blighted block that is being transformed beginning with the demolition of the Desert Fashion Plaza, a shuttered mall that had been a downtown thorn for years. A redeveloped area of shops and a hotel will take its place.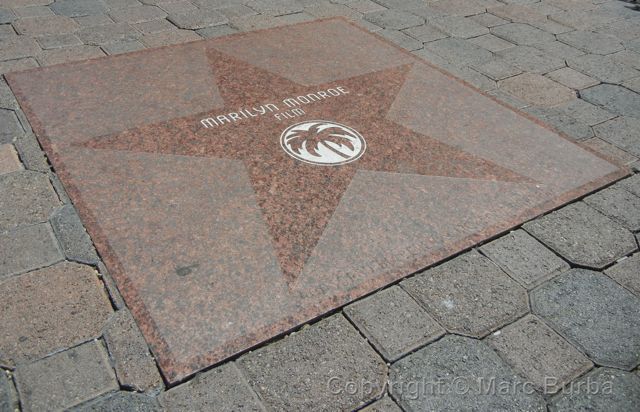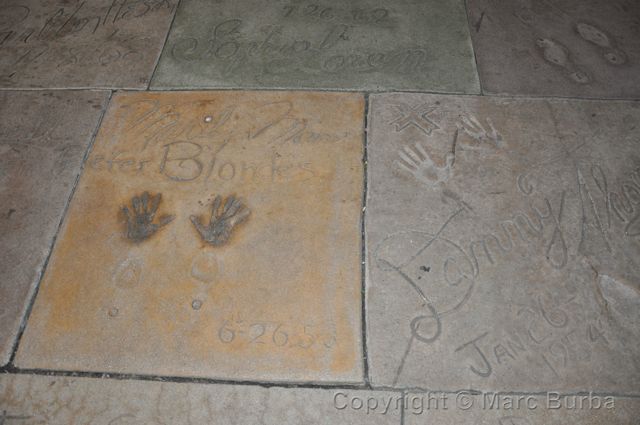 To visit Marilyn's final resting place, click here.