South Korea
After almost two weeks touring China in the summer heat and humidity, we were pretty much smoked. Still, we kept going for another couple of days during a stopover in Seoul before our return to the U.S.
It's sad when your lasting impressions of a city are the scary, old hooker who beckoned us in the red-light district, and the slow elevators at our hotel. I'm sure we missed a lot of its charm because we were just too damn tired to explore and enjoy ourselves.
We did visit the Demilitarized Zone, the no-man's land where tensions between the North and South seem to change with the wind. It's only about 25 miles from Seoul. We descended into the 3rd Infiltration Tunnel, a mile-long burrow about 1,000 feet underground that was discovered in 1978 and was supposedly built for an attack by the North. From the Dora Observatory, tour groups get a glimpse of a North Korea propaganda village and a flagpole. All photos must be taken from behind a well-marked line on a platform. Cross it and you get yelled at. Want to go too? There's a dress code: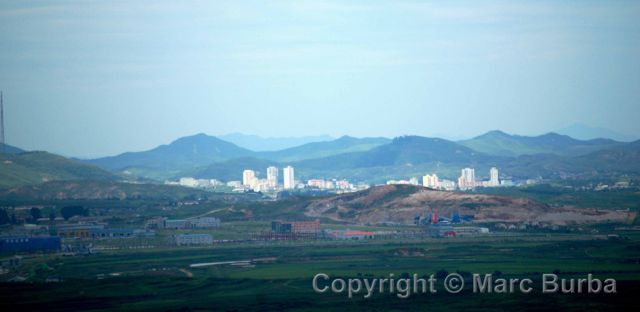 • No T-shirts or sleeveless shirts
• No jeans or denim clothing
• No shorts of any type
• No sheer clothing
• No short dresses
• No form-fitting clothing
• No flip-flops
• No "shaggy or unkempt" hair
• No leather pants
Apparently that's so the North can't take pictures of shaggy, skin-baring tourists to use as propaganda. The whole thing is a strange experience. But, because a South Korean tourist was shot the previous month after crossing into a restricted zone in another part of the DMZ, we figured we'd best behave.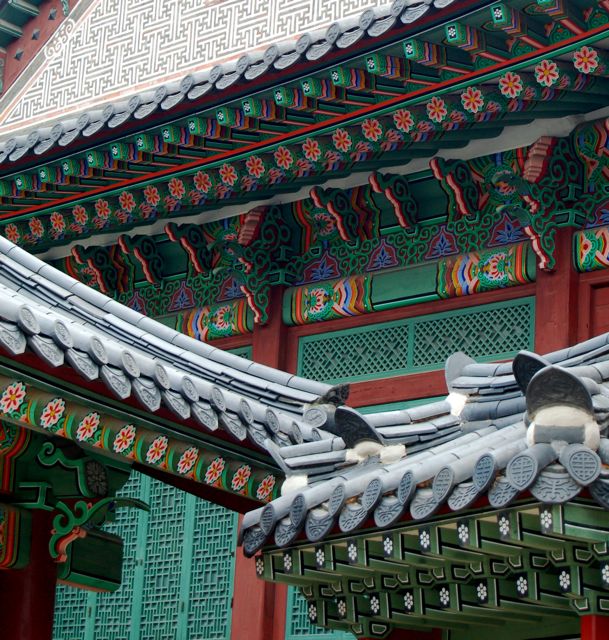 Safely back in Seoul, we visited the less-tense Changdeokgung Palace, a royal villa that dates back four centuries.
The dazzlingly-painted wooden buildings are beautiful, but the best part of the visit was a walk around the immense garden: Biwon, the royal secret garden. Landscaped terraces have lush lawns, flowering trees, and lotus pools. More than 100 species of trees have been planted over the centuries. Some trees are more than 300 years old, and even in the height of summer many of them blazed in gold amid all the green.
With the strong U.S. military presence in and around Seoul, we often felt like we were in an American city. We left with a feeling of ambivalence. It wasn't our favorite city ever, but we could probably find more to like on another stay.