Kemp Auto Museum, Chesterfield, Mo.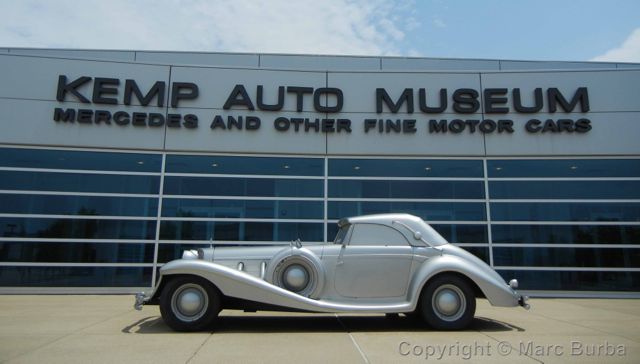 I have traveled to Stuttgart, Germany, several times in the past few years to worship at the altar of my favorite carmaker in its stunning, multifloor museum and showroom. I had no idea until recently that an impressive Mercedes-Benz collection was on this side of the pond, too.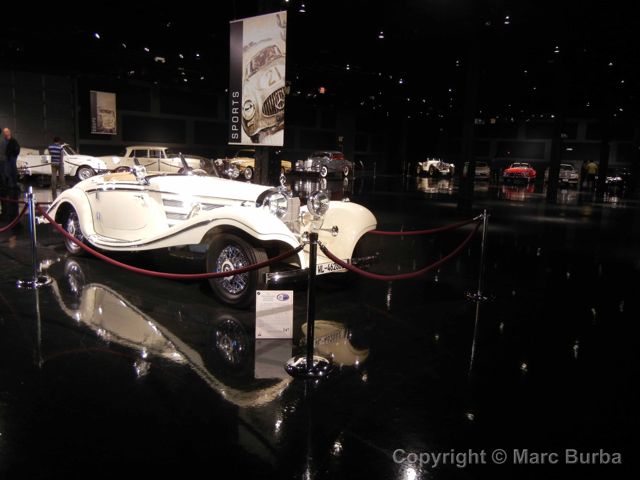 The Kemp Auto Museum is along a growing corridor of restaurants and shopping centers about 25 miles due west of downtown St. Louis. On a road that parallels U.S. 40 in Chesterfield, Mo., the museum and its adjacent garage on first glance could easily be mistaken for a warehouse or distribution center. It actually was Sachs Electric Co. until its president donated the building and land for the museum's creation. The first hint of what's inside is a full-scale replica of a classic 1930s 500K roadster on a plaza between the buildings.
The museum houses the collection of Fred M. Kemp Sr., a St. Louis developer and homebuilder, who bought his first Mercedes, a 190SL, in 1958. He collected more than 40 classic cars over the next few decades; when he died in 2004, the collection was donated to the museum, which opened the following year.
Inside, the spotlight is solely on the cars. The main exhibition hall has a black ceiling, gray-and-black walls, and a polished black floor that shows a mirror image of each car. Among the impressive classics are a 1954 300SL Gullwing, a 1959 190SL roadster, and what is thought to be the only collection of all three cars in the 220SE Ponton body style — cabriolet, coupe, and sedan — finished in the same original color: 516 Medium Red.
The collection is not only Mercedes cars. There's also a communist-era Trabant from the former East Germany and a 1964 Citroën 2CV from France. Porsche, Volkswagen, Rolls-Royce, and Bentley also are represented.Though most cars are part of the permanent collection, cars are loaned from other collections too. It's a great stop — and much easier to get to than Germany.