Dublin, Ireland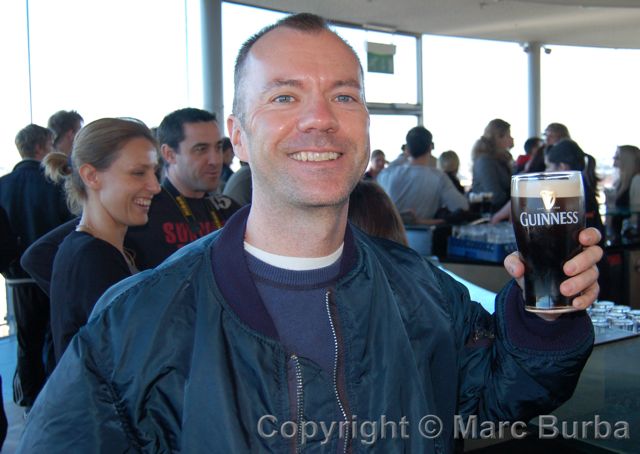 If ever a case could be made for a do-over, this would be it.
Our arrival in Dublin was delayed a day because of poor weather that forced flight cancellations from London. As we navigated the hell that is Heathrow Airport, we lost one of our cameras. The airline put us up in a dingy hotel with a questionable buffet dinner that I'm pretty sure gave me food poisoning, which manifested shortly after our arrival in Ireland. Good times.
Still, there were sights to be seen and beer to be drunk.
Onward!
Actually, across the street! Our first stop couldn't have been more convenient: It was steps away from our hotel. The Kilmainham Gaol housed political and military prisoners inside its walls from the late 1700s until it closed in 1924. We dropped off our bags and headed out. My stomach rumbled just a little.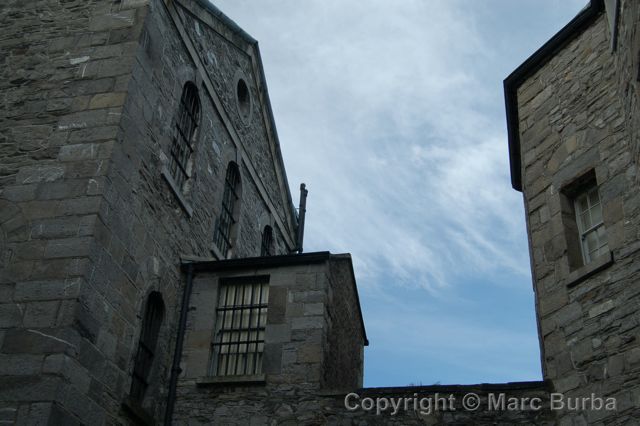 Leaders of several Irish rebellions were detained and executed at the Kilmainham Gaol. It's easy to imagine the suffering they must have endured in the small cells off cold, dank passageways. After it was closed in 1924, it deteriorated for decades and at times was under the threat of demolition. But a group realized its historic importance, and in the 1960s began restoring it to turn it into a museum. The prison's East Wing, especially striking because of its architecture, has become a backdrop for movies and TV shows.
With a day already lopped off of our stay, we rushed to check off our planned itinerary. Next stop: the Guinness Storehouse.
Time for just a quick tour and a stop at the rooftop Gravity Bar to sample the product. I enjoyed my Guinness, but my stomach didn't approve. That's when I was sure something was wrong. Still I soldiered on.
We continued a walk toward the Temple Bar area, hoping to find a few spots a friend recommended from her trip a month earlier. But I grew weaker from the food poisoning, and the day ended abruptly with a cab ride back to the hotel. At least the hotel had good appetizers for a late-night snack as I recovered.
I fared better on our second day. In the morning, the first stop was Trinity College to see the Old Library and the Book of Kells. The intricately decorated manuscript of the four Gospels in Latin dates back to the 800s. Two of its four volumes are on display, opened to decorated pages that are changed regularly. The Old Library's main chamber, the Long Room, holds a collection of 200,000 of the library's oldest books.
The morning sunshine and blue skies gave way to angry-looking clouds, and by afternoon heavy rain washed away some of our sightseeing plans. But the clouds cleared at night, and we were able to enjoy a dinner of bangers and mash at the Quays Irish Restaurant in the Temple Bar area and a cool nighttime walk. Our flight out was early the next morning, so the night had to end early too.
We really want to come back here — this time, with no mishaps.