Homer, Alaska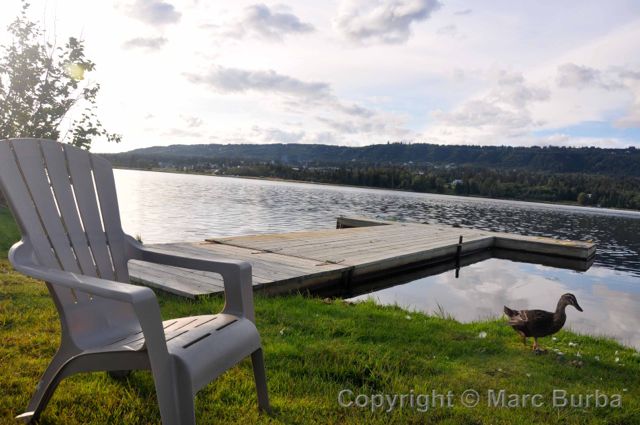 In the lingering sunset of a late-summer evening, we sit in plastic Adirondack chairs at the edge of Beluga Lake. Around us are four docked floatplanes, three curious ducks, two sleepy swans, and one lonely goose.
The blue sky speckled with clouds starts to pale as the sun sinks lower. It's after 9 p.m., but this far north at this time of year it takes a while to get dark. I hear the drone of an engine and then spot the silhouette of another floatplane as it circles the lake before gliding in for a landing. Above, streaks of gold and pink and red begin to shoot through the most-distant clouds as they catch the last reflections of sunlight. Soon it will be time to head back up the gravel walkway to our cozy, two-story log cabin at the Floatplane Lodge, our base for this long weekend.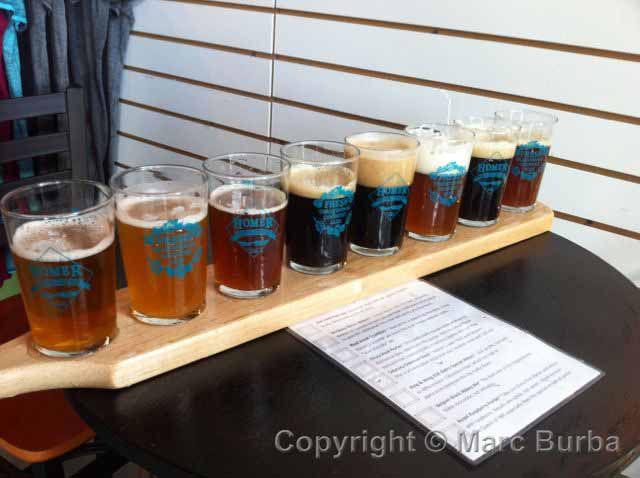 It's in the high 50s — the perfect antidote to the Texas heat and humidity that we left the day before. I'm still enjoying my buzz from sampling the beers on tap at Homer Brewing Company just up the street. Five 4-ounce "flights" for $10. Problem: eight beers were on tap. Solution: have the taproom server line up three more glasses on the paddle — Old Inlet Pale Ale, Broken Birch Bitter, Red Knot Scottish, China Poot Porter, Odyssey Oatmeal Stout, and three seasonal brews. Challenge accepted!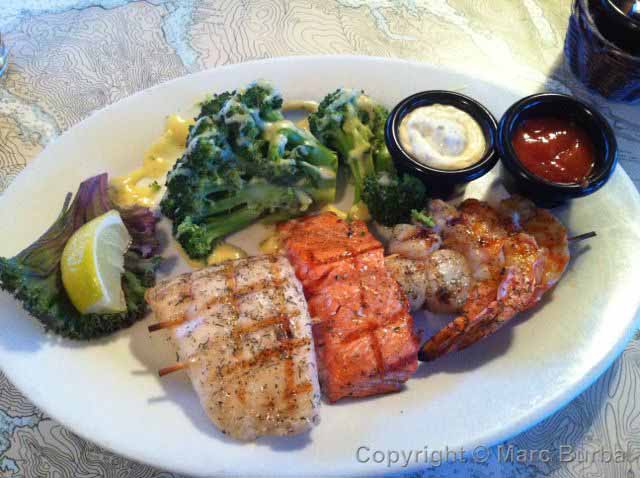 After that (and after I gladly surrendered the key to the rental Jeep), out to Homer Spit for a fresh seafood dinner at Captain Pattie's Fish House. The bill for two was over $100, and worth every cent. Crab and artichoke baguettes and clam chowder for appetizers, salad, and then the char-grilled sea sampler: generous portions of halibut, salmon, prawns, and scallops, along with broccoli. The waitress never missed a beat — when one plate or bowl was licked clean, the next course arrived. The restaurant offered Homer Brewing Co. beer too, so I indulged in another Red Knot Scottish.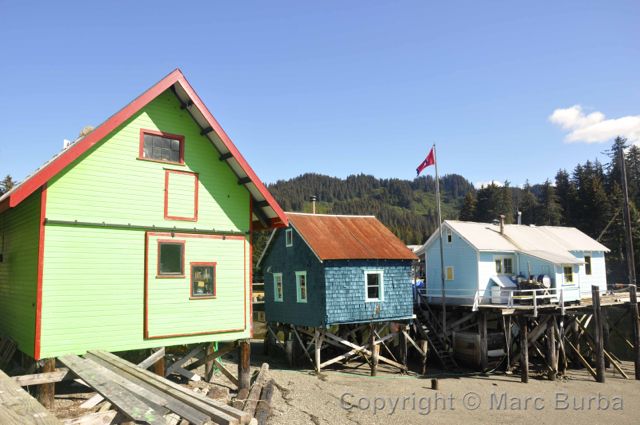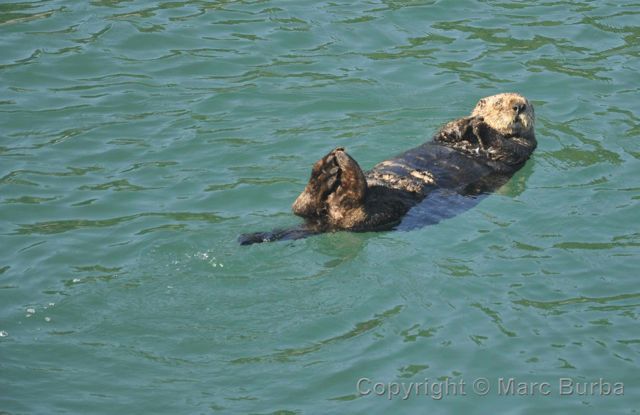 We needed all that nourishment for energy the next day. It was time to board a boat to Seldovia, an isolated Kachemak Bay village to see the results of an annual chainsaw competition. No roads connect the town — the only way in is by boat, ferry, or small plane. Along the way on the two-hour voyage, we passed Gull Island, which draws thousands of seabirds, including puffins and young eagles. A few sea otters floated on their backs but dove underwater as we approached. One fearless little guy, though, kept his cool even when we were only a few feet away, curiously looking at the boat and then washing his face like he didn't have a care in the world.
Seldovia was a quiet escape. Its population is only about 250. Colorful buildings line the waterfront. Like much of Alaska, its look changed after the Good Friday earthquake of 1964. Surrounding land sank about 6 feet and water inundated its waterfront buildings and boardwalk. The village was rebuilt, but on higher ground. Only a small section of the boardwalk remains. It has a surprisingly good town history museum; a small, hilltop Russian Orthodox Church; and enough shops and small restaurants to keep day-trippers from Homer occupied for a few hours.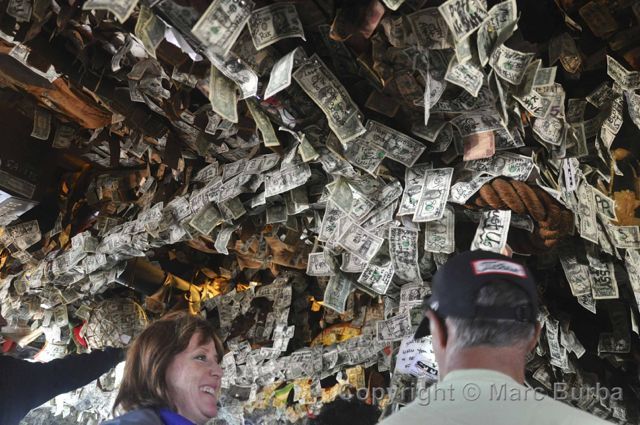 We returned to Homer Spit in the evening. The lighthouse building that is the Salty Dawg Saloon beckoned us. It probably beckons 90 percent of the tourists in Homer, and for good reason: the dark, claustrophobic bar feels even more confining thanks to the thousands of dollar bills tacked to the walls and ceiling. Visitors sign and date them and add them to the ever-changing art project. Money is given each year to a charity. The bar is two connected cabins that were at various times a post office, grocery store, schoolhouse, office, and residence. They've stood for more than a century. It's a fine stop for a beer just to soak up the ambiance and people watch.
People in shops along the spit were talking about moving on. Tourism here is seasonal, and the season was ending. Many businesses close up in early September, and remain shuttered until the following May. The days quickly get shorter and colder as autumn sets in; by winter, it's dark outside more than it's light. We packed up and headed out too, for the long drive back to Anchorage and, eventually, the Texas heat.