Denmark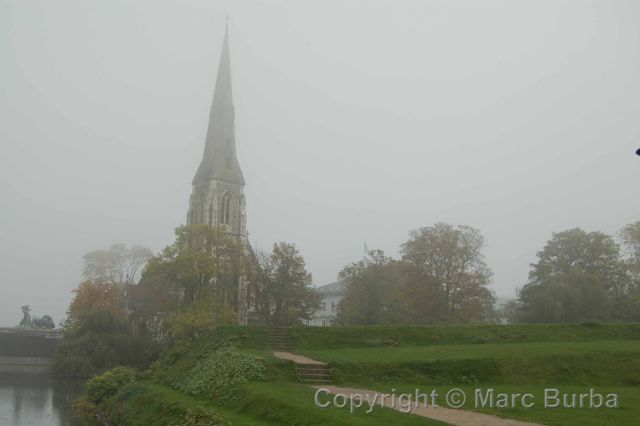 As we walked around Kastellet, a five-sided fortification that's now a popular public park in Copenhagen, a cold mist suddenly rolled in on this fall afternoon. A few minutes earlier we were in sunshine, but here the fog was gray and thick and enveloped buildings and trees and paths.
The fog was persistent, shrouding the city several times during our stay, and fitting: At the end of our long weekend nothing about Copenhagen stood out for me. It was all a haze. The canals were pretty, the palace was grand, but I left feeling indifferent about the place. We had no funny stories to tell, no tourist misadventures. The sidewalks were littered with dog crap, and the place just didn't seem clean. Even one of the city's most popular attractions was just a mirage — the Little Mermaid statue had been loaned out for six months to the Danish pavilion at the Shanghai Expo. In its place was a TV screen showing a live feed of the statue.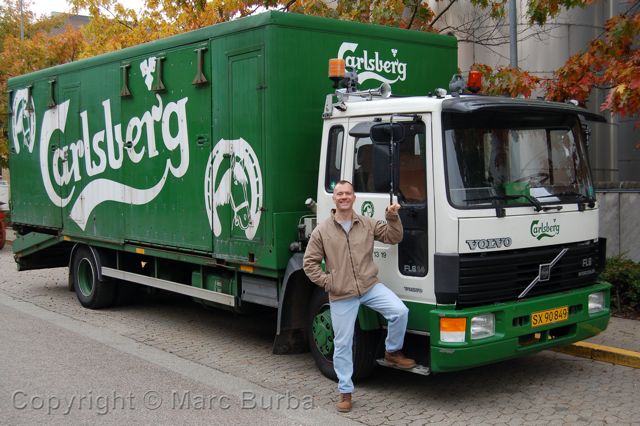 Sampling the local beer when we travel is tradition. This time, though, the taste was already familiar: Carlsberg. The brewery and museum in Copenhagen is, of course, a tourist trap, but it was much more interesting than the similarly themed Guinness Storehouse in Dublin. Here, classic beer trucks and transport wagons, and the largest collection of beer bottles in the world are on display. At least the entrance fee includes a voucher for two beers at the restaurant and bar on site. I left with a full stomach and a vintage wooden beer crate, which has become a shelf for travel books.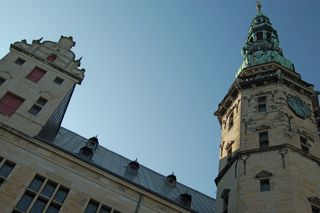 Our one day outside the city was more memorable. About an hour north of Copenhagen by train is the town to Helsingør, home to Kronborg Castle. The castle is traditionally known as Hamlet's Castle, even though the Shakespeare tragedy wasn't performed here until 200 years after the playwright's death. It has been used over the centuries as a royal residence and a prison. Now, in the casemates below the castle, it's the home of a statue of a sleeping Holger Danske, who, legend has it, will wake and defend his country if it's ever in danger. After touring the site, we crossed over the Øresund by ferry into Sweden. We hopped on and off a train to quickly explore a couple of towns along the route before taking it back to Copenhagen.