Bucharest, Romania
I always picture Bucharest as being cold and bleak.
The reasons go beyond its history of Communist rule and dictatorships. It's because during our first visit several years ago, it was late January and freezing cold. That's stamped in my brain: shouldn't Bucharest always be like this?
What a surprise, then, to return for a late summer weekend to find sunshine and heat, and celebrations everywhere.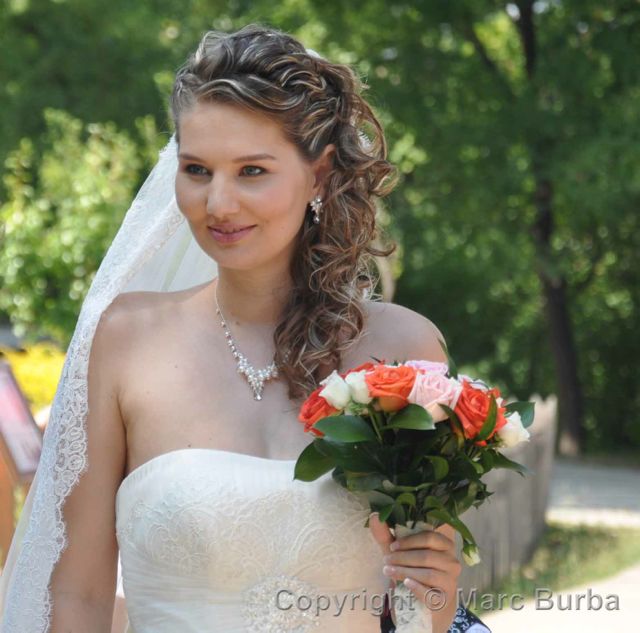 All over the Romanian capital, pretty young women in flowing white dresses celebrated their weddings amid crowds of well-wishers. At night, a main avenue was shut down and taken over by basketball hoops, ping-pong and foosball tables, and a giant movie screen.
We spotted the first bride-to-be primping for photos in the National Village Museum, an open-air collection of original houses, farm buildings, windmills, watermills, and churches from the country's rural regions. The buildings, many from the 18th and 19th centuries, have been lovingly reconstructed on about 40 acres of land on the shores of Herăstrău Lake.
This bride had chosen the Timişeni Church, an 18th-century building from the northern Oltenia region, for her wedding. The carved-beam church built in 1773 had been abandoned and threatened with destruction in its original home before being brought here in 2002 and restored.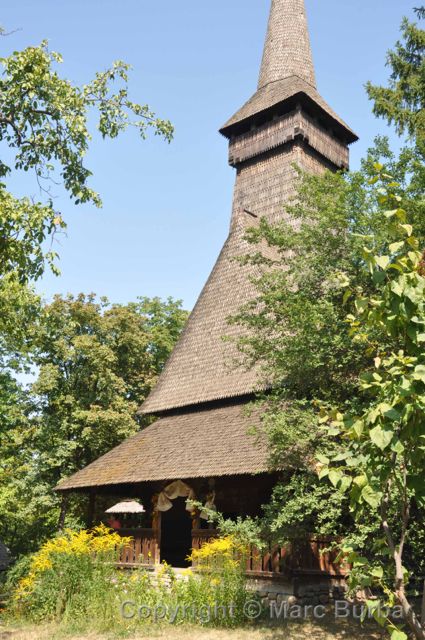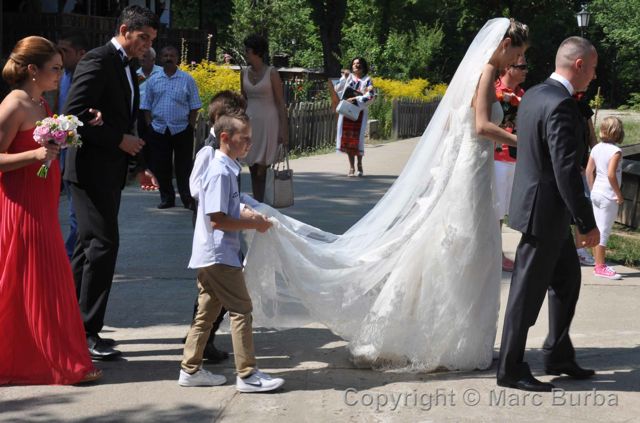 Before we left the museum and park, we saw two more wedding parties arrive. Elsewhere in the city, brides and grooms rode in cars decorated with paper flowers and streamers, and gathered at churches and in other parks, and even on the grounds of the Athenaeum near our hotel, for ceremonies.
Of course, it's not all sunshine and happiness here — there still are many reminders of the country's dark, not-so-distant past. Elderly, Communist-era Dacia automobiles sputter along the streets. Cramped and grim residential buildings line main streets, while some historic buildings are abandoned and decaying.
The hilarious (and free) English-language Bucharest In Your Pocket guide lovingly pokes fun at Romania's problems and its struggles to catch up to the rest of Europe.
• About trains: "Given that Romania's roads are so bad, it's comforting to know that the country's railways are equally crap."
• About driving: "In Romania, a good rule of thumb is that the bigger and more expensive the car, the fewer rules of the road the driver has to obey."
• About sex: "…The law is more a minor obstacle to be overcome than a serious impediment, so you can indeed get away with sin, sin and more sin anytime you like, though discretion remains essential. If you are looking for sins of the flesh, you basically have three options: one legal, one not exactly legal but not exactly illegal either, and one completely illegal." (It goes on to detail how to find each option.)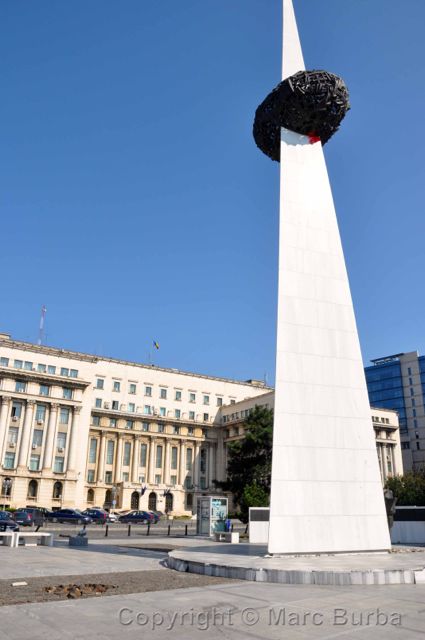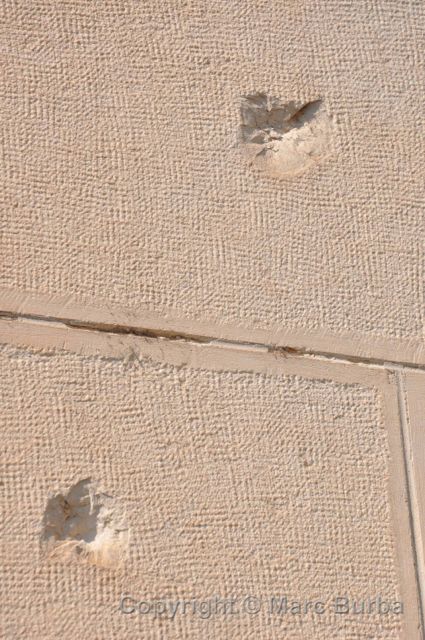 From our hotel room, we had an unobstructed view of Revolution Square and its monuments. In December 1989, this was the spot where the leader of the Romanian Communist Party, Nicolae Ceauşescu, made a speech condemning unrest in the country. What was supposed to be a support rally attended by thousands of people became a protest of jeers, boos, and eventually a riot.
More than 1,000 protesters were shot, stabbed, beaten, or crushed over two days of protests — 162 died.
Ceauşescu and his wife fled by helicopter the next morning as demonstrators closed in. When the helicopter landed, the Ceauşescus were arrested. Three days later — on Christmas Day — they were executed.
In addition to the monuments celebrating the revolution and honoring its victims, bullet holes are preserved in the outer walls of buildings around the square. The shell of the building that once housed the secret police — destroyed during the riots — has been incorporated into a modern building. Crosses mark the spots where some of the first victims fell, including Mihai Gitlan, a 19-year-old musician who was shot in the chest. He was one of the first to die.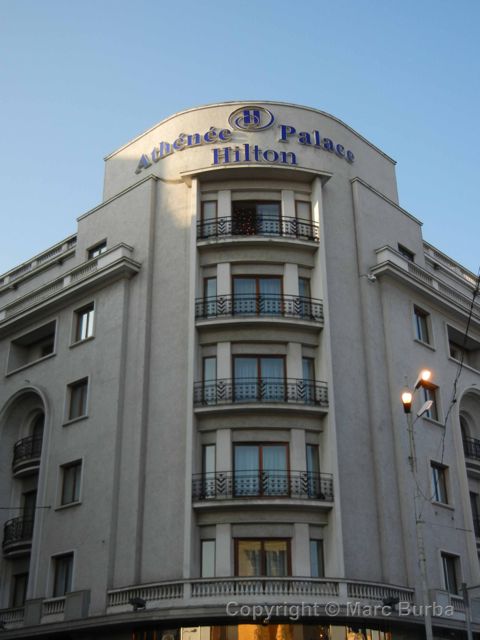 Even our hotel, the Athénée Palace Hilton, is steeped in notoriety. The century-old hotel was a den of decadence between world wars, full of partiers, prostitutes, and fugitives. It was damaged during World War II. In the late 1940s it was nationalized under Soviet rule and became a den of espionage. Rooms were bugged, phones were tapped, and the staff worked for the government and the secret police.
The hotel closed after Ceauşescu's downfall, and it was acquired by Hilton in the mid-1990s. It was debugged and de-diseased, and has been restored to its former grandeur. Two U.S. presidents have stayed here as well as countless celebrities and socialites. Many of their photos line the wall of a bar off to the side of the lobby.
Instead of a spy den, we found a city of openness, and people curious as to why Americans would pick Bucharest as an escape for a summer weekend. But like other parts of Eastern Europe that have yet to be discovered by the masses, we enjoy watching cities emerge from their dark pasts.