Sydney and Cairns, Australia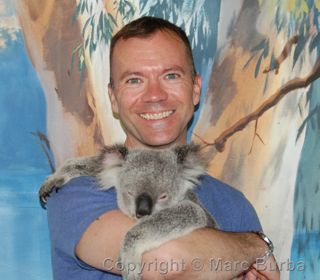 What I learned in Australia:
• Koalas really are as soft and cuddly as they look.
• Take plenty of water on an Ayers Rock base walk.
• Don't wear new white sneakers in the Red Centre.
• Flies in the Outback are relentless.
• Kangaroo is delicious.
• Aussies sure like their meat; vegetables, not so much.
• U.S. carmakers should import the ute.
• It's easier to display a didgeridoo than to play it.
• Avoid planning a trip that coincides with a U.S. presidential visit.
We arrived in Sydney in 2007 as the city went into lockdown for a visit by world leaders, including George H.W. Bush, for the Asia-Pacific Economic Cooperation Leaders' Meeting. I would like to say how grand the interior of the iconic opera house is, but it was closed "for security reasons." I would like to talk about the vibrant city center, but barricades and armed troops made it feel more like a police state.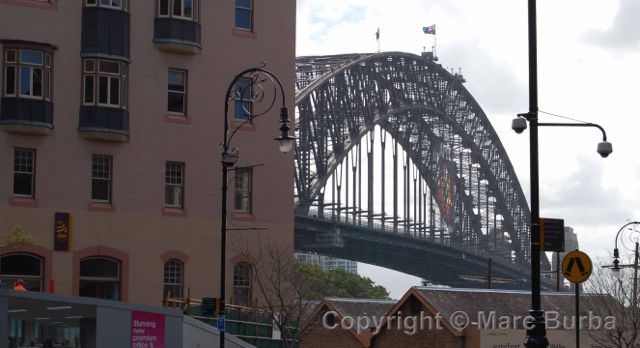 It wasn't a total bust: the Sydney Harbour Bridge Climb hadn't been shut down. So after taking a breathalyzer to prove we weren't drunk (standard procedure for all climbers), up we went: over traffic along the outer arch to the 440-foot-high summit, then across the spine and back down the other side — 1,332 steps in all over three hours. It gave us an unobstructed aerial view of the opera house — with nearby landings roped off and security boats patrolling the water.
Then it was up to Sydney Tower for a Skywalk around the outside of its turret — exactly twice as high as the Harbour Bridge. Even with my fear of heights, both adventures were surprisingly stress-free. I guess it helps to be safely harnessed to the architecture.
Next up on this 16-day odyssey were Alice Springs and Ayers Rock. Find out more about them here.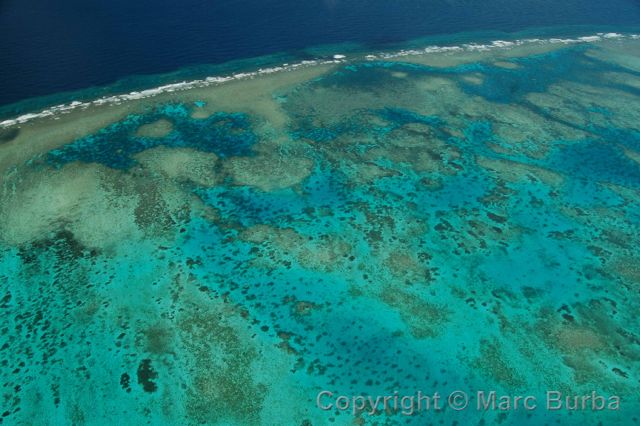 And finally, Cairns, where we were packed like sardines in a crowded catamaran for a cruise to the Great Barrier Reef. The ride was miserable — misbehaving children, dirty parents — and more than once we wanted to jump over the side and end it all. The payoff, though, was worth suffering with the sweaty masses: a helicopter ride over the aqua blue water and all the dazzling coral beneath it.
The adventure ended with the longest single travel day of our lives: leaving our Cairns hotel at 4 a.m. Saturday for the airport for flights to Brisbane, then Los Angeles, then North Carolina (a 14-hour time difference) for the drive home. We walked in the house at 11:55 p.m. Saturday — 34 hours later.