Destruction derby, Spicewood, Texas
If ever a place needed to blow off some steam and just have fun for a night, it was Spicewood.
The rural land near the volunteer fire department headquarters was charred from wildfires that roared earlier in September 2011, destroying dozens of buildings. This evening was the community's way of showing its support to its firefighters by showing up for the annual destruction derby. The derby is a main fundraiser for the department, and folks came in by the thousands to contribute to the cause while having a good time. Local firefighters and Texas Forest Service personnel received standing ovations for their work to save lives and property.
Over the Labor Day weekend, more than 6,400 acres burned in the area. Forty-five residences were lost, and several Pedernales Fire Department vehicles were damaged.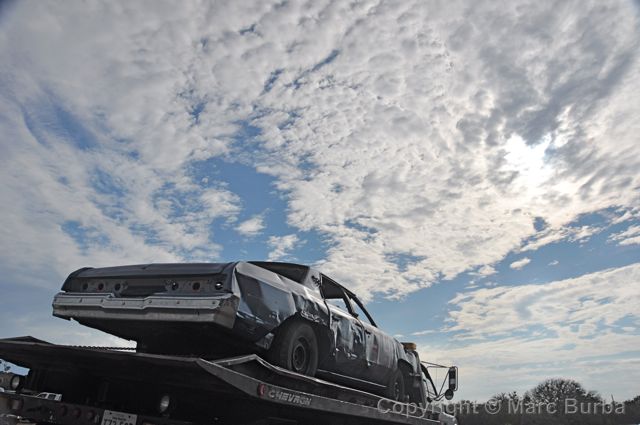 But on this night, everyone wanted to see vehicles damaged. Twenty-four cars — 15 full-size and nine compacts — were entered for men's and women's heats, a compact competition, and a consolation run. The top prize was $1,000. Four women were among the competitors.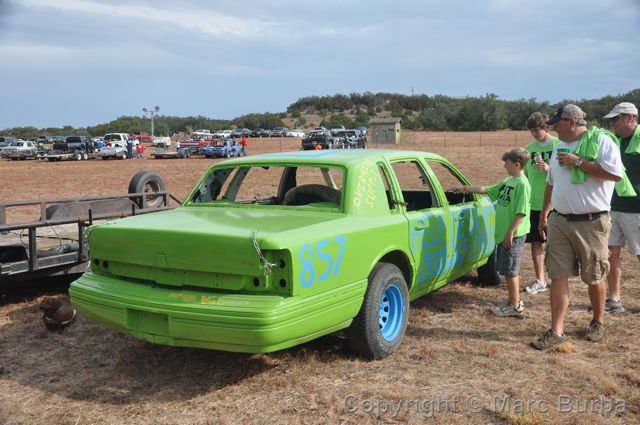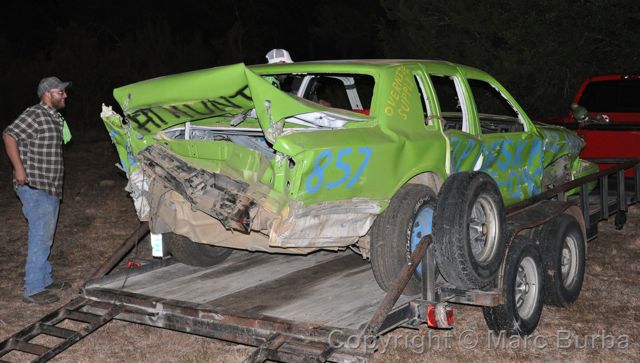 The slideshow on the left features a good representation of the cars before, during, and after the event. Below is the video of the championship heat. For videos of all six of the other heats, click here.
Championship
Texas barbecue
I passed by Opie's BBQ after the 2010 destruction derby, but it was already closed for the day. In 2011, I arrived early so I could stop in. The restaurant is on Highway 71 across from the fire department. I had a brisket sandwich with potato salad as a side and sweet tea. I've always been partial to Carolina pork barbecue, and it took me a while to warm to the Texas style, but I can honestly say that this was some of the best barbecue I've had in Texas.