Ranshaw, Pa.
This is my hometown.
The leaking roof of St. Anthony's Parochial School here finally took its toll: the sodden second-story wooden floor in the 1924 building has collapsed onto the floor below.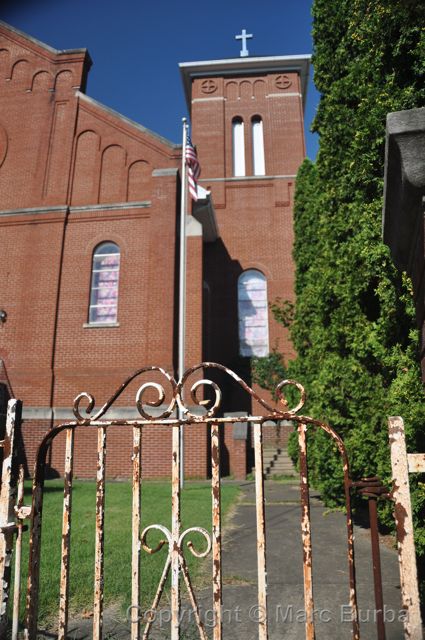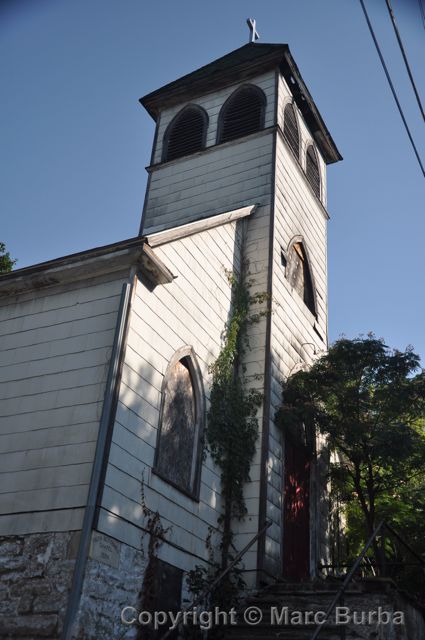 About a block away, all of the stained-glass windows in the former St. Anthony's parish church have been removed. The trim wrought-iron fence that surrounds the building is rusting, its white paint peeling away after years of neglect. The windows are boarded up at the century-old Faith Reformed Chapel too. It hasn't hosted a service in years. On both buildings, though, there are still crosses atop the bell towers.
In this decaying area of east-central Pennsylvania hit hard in the past few decades by the loss of mining and manufacturing jobs, it's as if even God has shrugged and said, "I'm outta here."
Back 'home'
This was my first visit to my hometown in nearly a decade, and I was shocked and saddened by some of the changes. I was just as shocked to see that, in many ways, not much has changed. It's humbling to take this look back.
The most striking symbol of this little Northumberland County village's decline, for me, is the brick school that has stood for decades as a landmark on narrow Webster Street. The building's last students left in the early 1970s, when it was used as a public elementary school. After that, the parish used it for a few functions and catechism classes, but it stood vacant for years. Still, it seemed resilient. I had no idea about its current state when I arrived here to visit relatives.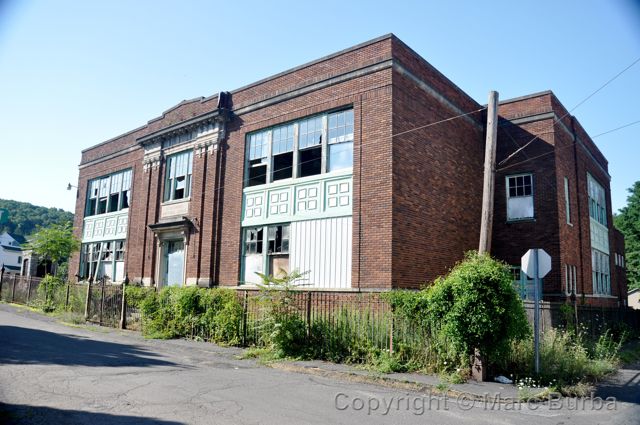 The brick structure still looks solid, but just about every window is broken. A few window frames were blown out when the floors collapsed. Weeds higher than me have sprouted in the narrow spaces between the building and its wrought-iron fence. Most of the fence's light green paint, which matched the building's wood trim inside and out, has bubbled and peeled as rust takes over. And this eyesore is literally only a few feet from the street, so it's impossible to ignore. It's the only remaining school building here. The other, about three blocks away at the top of Fifth Street, was destroyed in a spectacular fire in 1977.
Other changes here have been just as heartbreaking for this place of fewer than 1,000 people. When the Catholic diocese shuttered St. Anthony's Church in the 1990s, many of the village's elderly residents who were so used to walking to their place of worship now were told they should attend a church about 2 miles away. That was a hardship for those who didn't have cars or no longer could drive, and was a blow to the strong faith that they or their parents brought over from Eastern Europe at the turn of the 20th century. Today the church building, which is almost a century old, houses a fabric store. Pedestals that once supported religious statues are now bare. The stained-glass windows have been parceled out to other churches in the area.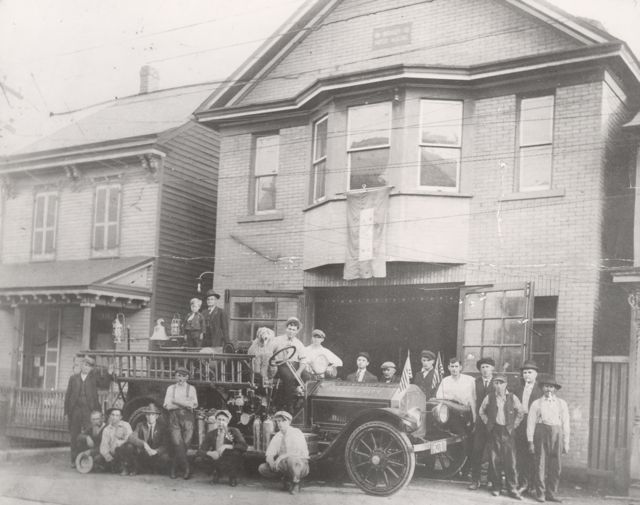 The decline of houses of worship is obvious throughout this part of the state: The local newspaper contains ads offering some buildings for sale at bargain prices.
Even the local fire company lost a big part of its history when fire destroyed its Main Street building in 2006. The "Hose House" or "Hosey" was as big a part of the community as its churches. Just about anyone from "Brady," as the village is commonly known, remembers climbing the metal stairs in the back of the building to get to the long, dark barroom or the upstairs room that held the annual Christmas party. The stairs always echoed, and always smelled of stale beer. The place where it once stood is now another vacant lot.
And yet…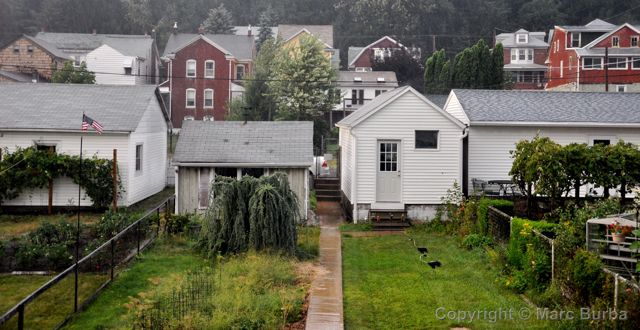 Still, after a couple of days visiting I no longer focused on the dilapidated old houses or on all the people who have moved away or died. I sat on an old glider on my late grandmother's back porch looking out over the houses that hadn't changed in decades — not even the paint — and thought back to a time when my world pretty much existed within a 25-mile radius of that spot. I looked out at the yard where I shot off fireworks to mark the U.S. bicentennial and where I posed with my date before the high school prom. Over the fence I saw a longtime neighbor, now 96 years old, still tending her garden and sharp as ever, and remembered the times I struggled to get over that fence to play fetch with her dog. That same fence now comes up to my waist. I watched as steel-gray storm clouds boiled over the hill, just as they always do at the height of summer, and dropped a heavy late-afternoon rain that also dropped the temperature by about 15 degrees. And just for that short while, life was simple again.
It's not all bad news here, either. The Brady Fire Co. has managed to survive and thrive. It has taken over the former Pleasant Hill Lodge (which at various times also was a skating rink, a storage building, and a factory) and has renovated it to house its vehicles and a social hall. And maybe God hasn't completely abandoned this place. The Methodist church at Main and Second streets still has services.
I still have aunts and uncles and cousins living in this area, but what remains of my immediate family has been out of the state for at least a decade. I wondered whether this would be the last time I'd ever be back here.
The Coal Region
One coal town a few miles away, though, hasn't survived at all. Find out more about that here.