Paul Walker Memorial Meet, Valencia, Calif.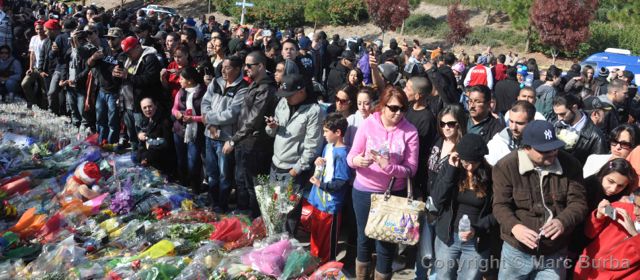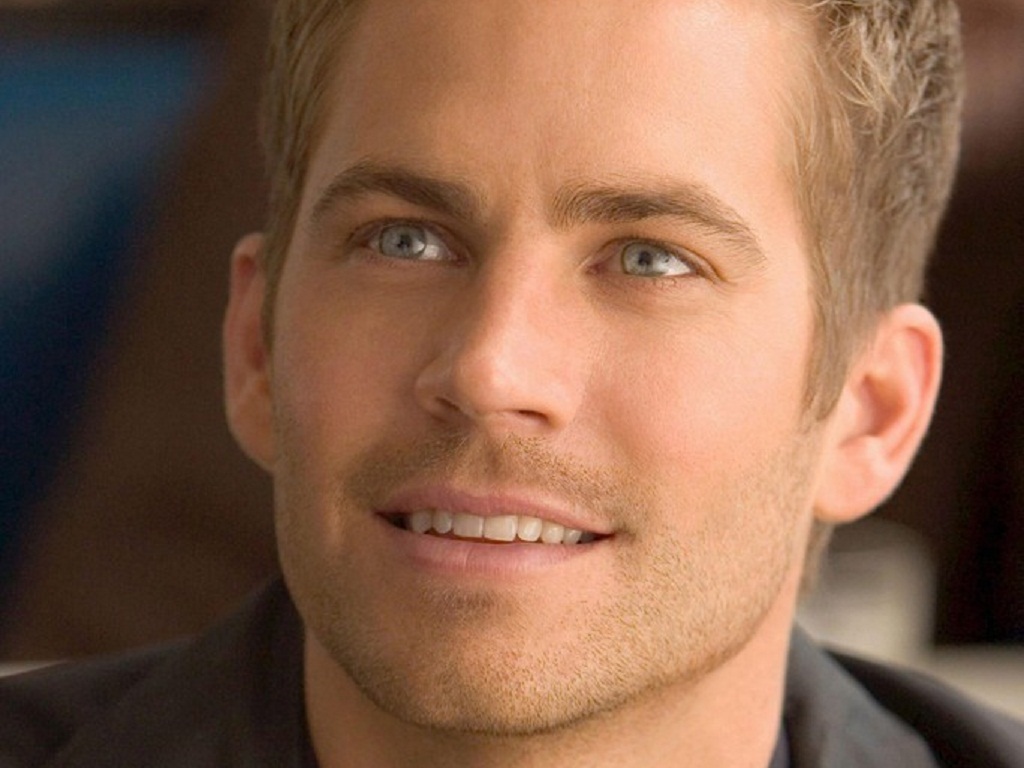 The fire-blackened earth was no longer visible — layer upon layer of flowers, hundreds of candles, and handwritten prayers and other mementoes covered it.
At this place in a business park north of Los Angeles, a red Porsche Carrera GT crashed and burned, killing driver Roger Rodas and his passenger and friend, "The Fast and the Furious" star Paul Walker. On a Sunday afternoon eight days later, thousands of mourners 10 to 12 deep in many places crowded around this street-side memorial.
Everyone in the crowd answered a call on social media to gather for this remembrance — on the day of the event, more than 8,400 people had posted on the SoCal Car Meets Facebook event page that they planned to attend. Probably that many or more showed up. Car caravans from all over California, and some groups and solo drivers from other states, posted their progress on the Facebook page as they drove in. Many shared their photos and and experiences and thoughts in the days following.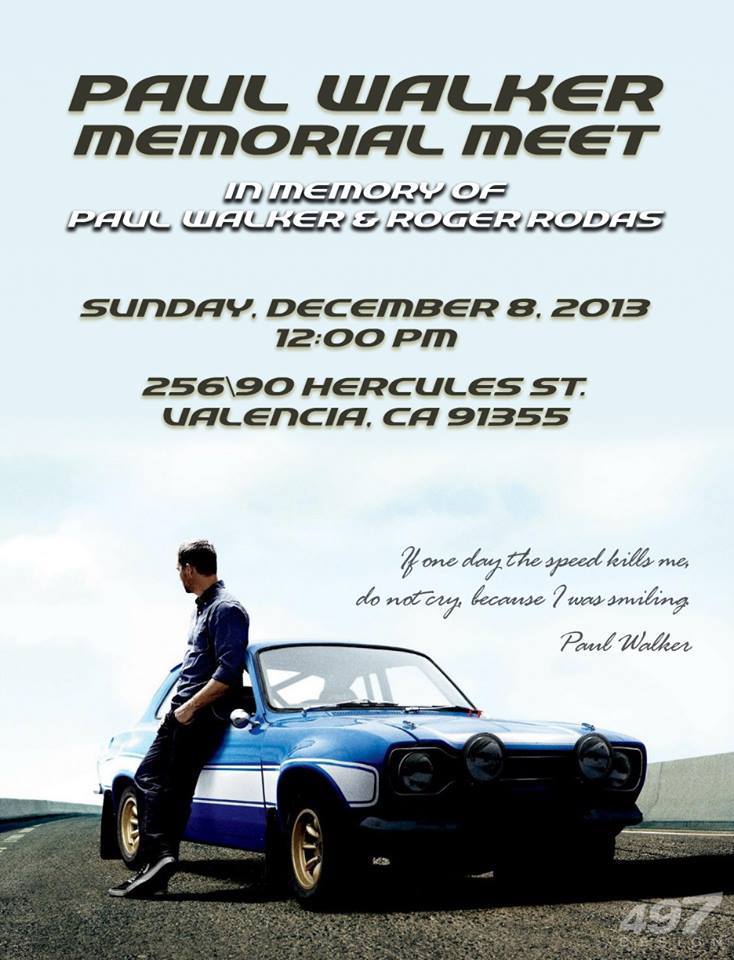 At the spot on Hercules Street where the Porsche spun out and hit a tree and a light post before erupting in flames, people touched a charred tree and hung beads and other mementoes from its branches. Others placed more flowers atop the ones already there, next to toy cars and photos and crosses and hand-drawn posters. Every one of these people, it seems, had to do something to be a part of this, for a man most didn't know but probably felt as though they did.
Why is this public mourning such a big deal? Because for an entire generation of movie lovers and car lovers, Paul Walker was a big deal. The "Fast & Furious" movies, which started in 2001, were escapist fun. The little kids who saw the first movie in 2001 are driving today. The young adults who started following the film series in 2001 are in their 30s and 40s today.
One second their favorite star was here; the next he was gone. He didn't go the route of so many other young celebrities, dying because of something stupid that had to be whispered about, like drugs or drinking or suicide. This was an accident — and just like that, two people were dead. It made no sense. That in itself was a gut punch to a lot of people. It was a sign of their own mortality.
I heard a few people saying that Paul Walker is this generation's James Dean — another star who died too young, with a lot of potential left. And also in a Porsche wreck. Weird that the last time I drove this far north on Interstate 5, about a year and a half earlier, I was on my way to visit the spot where James Dean died in 1955. Little did I know that I'd be back this way again so soon, for much the same reason.
The Santa Clarita Valley Sheriff's Station estimated that more than 5,000 people and between 1,000 and 2,000 cars showed up for this memorial meet. I think deputies underestimated the people count — there were a few thousand mourners already in the area by noon. The two turn lanes of Newhall Ranch Road that led into the business park were lined with cars as far as the eye could see. Many people parked farther away and walked uphill more than a mile to the site. Each one stopped to look, to take photos, or to shed a tear, while behind them a steady flow of drivers in customized and high-performance cars rolled by, revving their engines in tribute as they passed.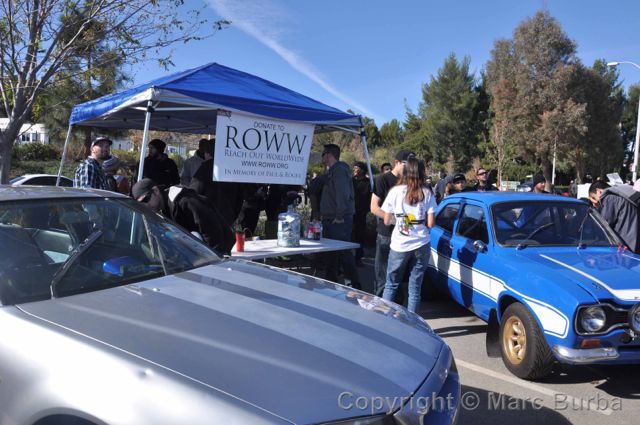 A few of the high-performance cars from the movie series were on display in the parking lot of a nearby church, next to a tent with a collection jug for Paul Walker's Reach Out WorldWide charity. Nearby, people were climbing a ladder, magic marker in hand, to sign a huge memorial banner stretched across the side of a box truck.
Two small planes towing banners commissioned by socialite Paris Hilton buzzed overhead: One read " R.I.P. GOD BE WITH FAST & FURIOUS STAR PAUL WALKER"; the other, "OUR HEARTS GO OUT TO HIS FRIENDS & FAMILY ❤ PARIS HILTON". That was a bit over the top, and the stunt got roundly criticized on social media. But for the most part, the memorial remained respectable. People just wanted a place to gather, to be together to mourn and remember.
The memorial meet inspired strangers to connect and to perform acts of kindness. One of them was Michael Lawrence, an actor and model from nearby Studio City. He decided to help faraway fans be a part of the memorial, even if they could not attend. He invited them to e-mail him personal prayers and notes, which he would write out and place at the memorial.
Each prayer was photographed and returned.
"I took the initiative because it was part of God's plan in sending the message of awareness of selflessness, acts of kindness and ROWW through Paul and Roger's deaths," he said. "This was my purpose on earth and my time to deliver the message in the right way, and I did."
Michael wrote and wrote, into the early hours of that Sunday morning. He said he had no fatigue or writer's cramp during his mission.
"God gave me the strength to hand-write all 90 prayers and to make sure I got them to the site as planned. I stayed up until 3 a.m. writing these prayers trying to make sure everyone's prayer got through. I enjoyed every moment of it with a smile on my face. This was for Paul, Roger, his family, friends, and fans."
Some prayers were only a sentence or two. A few were a page or more. The length did not matter to him. The first prayer he wrote out (in the photo at left) was a page-and-a-half long.
"I believe it was my 'test' to see how bad I wanted to help and if I was committed all the way," he said.
His efforts made a difference.
"I can't even begin to explain the kind of responses I received from people after they received their photos," Michael said. "They felt closure as if they were present during the memorial, and a part of them will stay with Paul and Roger."
He said he hopes his act with encourage those he helped to perform their own selfless acts of kindness for others.
"It gave them hope that although (Paul and Roger) are gone, people just like them still do care about complete strangers and their feelings. It's changed lives, thoughts, opinions, and actions, and will continue to do so as God had planned."
He hopes such a high-profile tragedy will have a greater meaning: creating more awareness for the Reach Out WorldWide organization and its mission. A link to the ROWW Web site is on the right.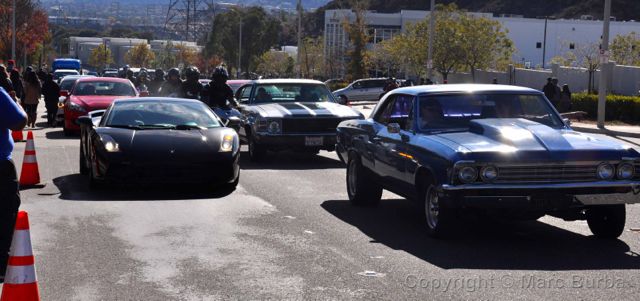 The meet was scheduled to last for five hours on this day, but it actually went on much longer. People began arriving well before the noon start, and some stayed after darkness fell. They'll probably continue to come for a while as they try to come to terms with a loss that millions of fans are feeling.
They'll also continue to mourn in online communities. A Facebook community has arisen to share photos from this meet and smaller events all over the world.
The Photo & Event Tribute for Paul Walker & Roger Rodas was established three days after the crash, and has received thousands of likes already and numerous posts.
Traffic increased because of SoCal Car Meets after the memorial meet.
"I reached out to SoCal asking if they had a centralized location for pictures. They did not but said if I did it, they would support it and help spread the word," said Liz Egetoe, the page's creator and moderator. "It manifested to this wonderful thing and is still growing from all over the world! I plan to maintain this as a long-term page for future or annual memorials as well as pushing charity events for ROWW.
"I'm very involved with the automotive scene in my community and work with charity car organizations and have my own organization for athletes as well," she said, "so I'm happy to support our community and charities alike. I love being able to be the shoulder someone leans on!"