Palm Springs, Calif.
Over the years, I've learned that desert dwellers are a lot like Mercedes convertibles.

The relatively young models are sexy and in perfect condition inside and out. They're classy and always ready for a night on the town.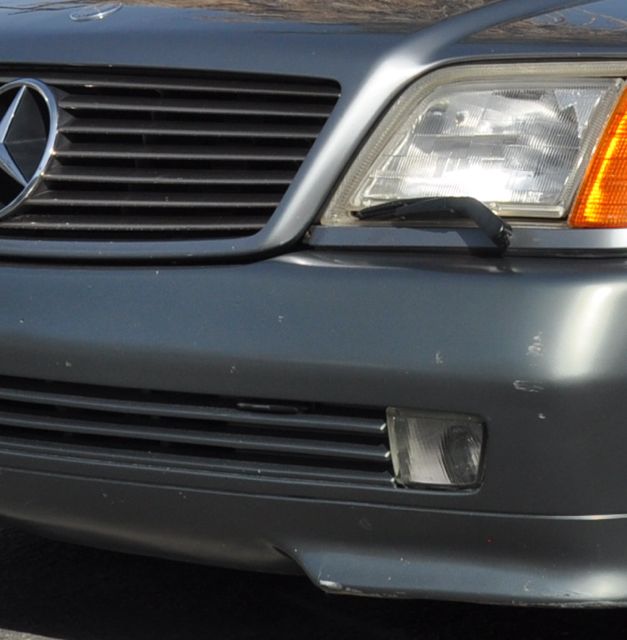 Many are aging gracefully. Sure, they're a little older, but they look great. They've led a pampered life. Only when you get close do you see a few flaws — still, nothing that can't be concealed.
Others, though — even of the same generation — have obviously been around the block a few times. They've spent too much time in the sun and have been ridden hard. Their bodies aren't what they used to be. They've had a tough life — maybe they've been in bad relationships, or had harmful juices in their systems. Rehab might help, but then again, it may already be too late. You can't help but feel sorry for them as you think about what a difference a better lifestyle would have made.

Finally, there are the timeless classics. Even though you have a pretty good idea of their age, you're amazed at how they've held up. They're still elegant, and no matter how much time passes, they'll always look good.
Ah, Palm Springs. All my problems seem to fade the second I see the San Jacinto Mountains towering thousands of feet over Palm Canyon Drive. There's a swimming pool in just about every yard, an amazing selection of fine restaurants, and movie theaters that are among the first to screen future Oscar winners. An international film festival each year draws the Hollywood elite, and smaller festivals take place all year long. It's a legendary getaway for stars. It's sunny and dry, and you can swim, hike, or just relax under a swaying palm tree just about any day of the year. In the summer, when it's 120 degrees, just jump in the pool and remember that it's a dry heat.
But if the desert scenery gets old, or if it gets too hot in the summer, the cooler San Jacinto Mountains are 15 minutes away on the Palm Springs Aerial Tramway. At the top of the tram, miles of hiking trails wind through an alpine wilderness. Some trees even smell like butterscotch. In the evening, dine at a restaurant with the lights of the Coachella Valley spread out thousands of feet below. The two tram cars — the largest in the world with rotating bases — went into service in 2000, replacing the original cars that carried riders since 1963. At night, the light from the mountain station can be seen for miles, like a bright star in the black desert sky guiding travelers toward Palm Springs.
The dinosaurs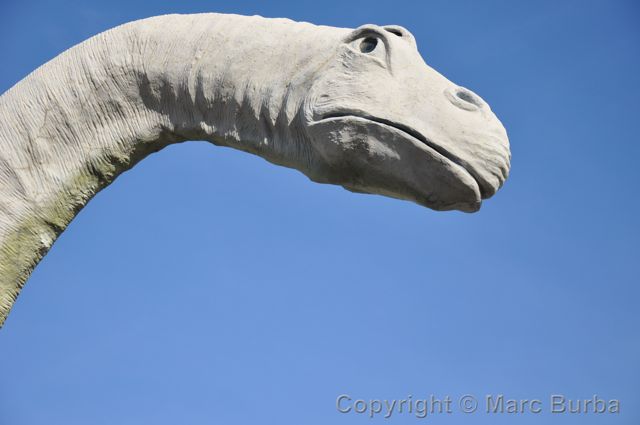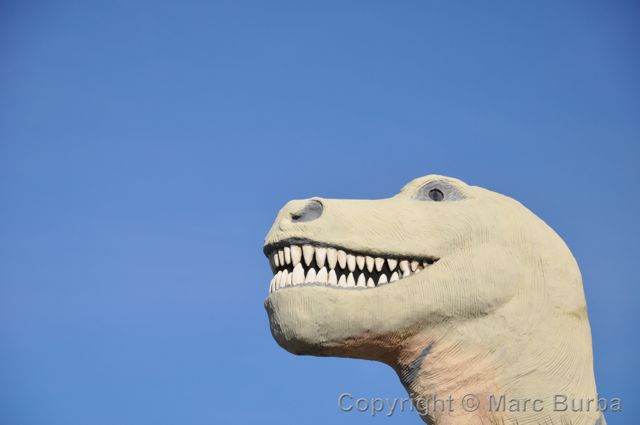 This is kitsch at its finest, though the message is a little skewed these days. About 20 miles outside of Palm Springs, along Interstate 10 heading toward Los Angeles, two dinosaurs poke their heads up from behind a cluster of roadside restaurants. The steel, metal, and spray concrete beasts were built in the 1970s and 1980s to draw people the the Wheel Inn diner in front of it. They have been seen in "Pee Wee's Big Adventure," and by just about everyone driving by. They've always been a curiosity, and worth a stop for a quick photo, as many people do.
What I didn't know until recently is that the current owners promote creationism from a little museum built inside Dinny, the apatosaurus that is the larger of the two. That'll confuse the kiddies.