Fiji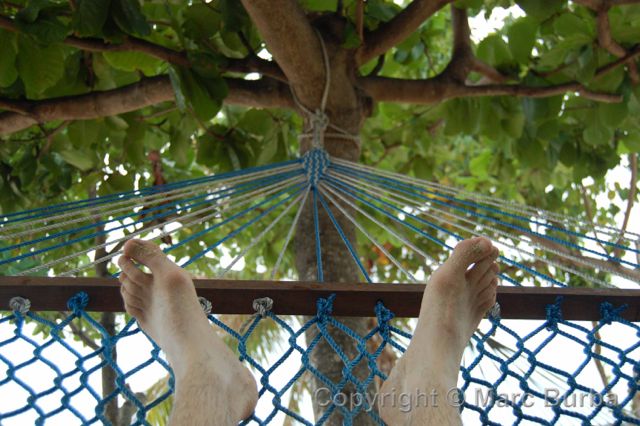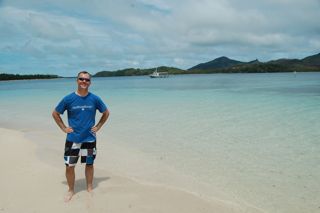 I've never enjoyed silence so much. We're hours away from a town, or a car, or a television, or a phone. Hammocks sway between palm trees; a playful dog buries his snout in the sand. There's hardly anyone here, and that's the idea.
So this is what it's like to be shipwrecked. Well, shipwrecked with shelter, and electricity and running water, and a wait staff, but still…
We enjoyed this laid-back life on an all-too-brief stay in the Yasawa Islands, in the waters where Brooke Shields and Christopher Atkins frolicked in "The Blue Lagoon."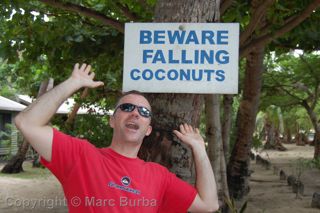 The trip wasn't without its luxurious touches, starting with first-class seats on what was a new (and is now defunct) airline route from Hawaii. After a late-night arrival and a few hours' sleep in a sorta-scary budget hotel, we headed to the Denarau Island marina to begin a five-hour trip to Nanuya Island Resort on the island of Nanuya Lai Lai aboard the the Yasawa Flyer. Along the way, the catamaran stops to drop off visitors to other remote island in the chain — some barely large enough for a couple of buildings and a beach. Small boats meet the Flyer to collect passengers, then putter off in different directions. The 270-person catamaran has lots of deck seating, which can be hot and windy, or rainy. We happily paid a premium for the Captain's Lounge, which is air-conditioned, has views that are just as good, and includes drinks (alcoholic and non-), snacks, and a staff. By the time we got to our 12-unit resort, we were buzzed and relaxed, and ready to relax some more.
The next two days were a whole lot of nothing: quiet walks on pristine beaches; snorkeling in crystal waters; kayaking across a lagoon to a small, deserted island; lounging in the lazily swinging hammocks; and sleeping under mosquito netting in a hillside bure high in the trees above the lagoon.
Sometimes the best trips are the least eventful.