Costa Rica

I guess there are worse places to be trapped — especially with a "Dancing With the Stars" pro.
Sure, Tabacón Grand Spa and Thermal Resort was our destination, but we hadn't planned on spending most of our day here — just an hour or two after poking around Arenal volcano. But the weather had other plans for us. The closer we got to Arenal — about three hours north of the capital of San José — the more it rained. After an hour of traveling, a few spatters of water on the windows. After two hours, a cloudburst. Close to three hours in, a torrent. Low clouds and fog scuttled any hope of actually seeing the steaming mountain on this day. Saturated ground stopped us from even getting too close.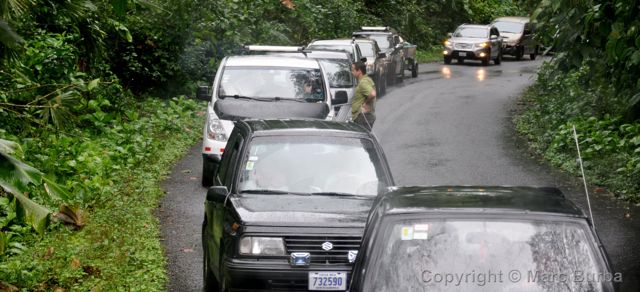 A large tree had fallen across the winding, two-lane road that would have taken us around the base of the volcano. It had just happened — ours was only the second vehicle in a quickly growing line. No hopes of the road being cleared until the next day, our guide said. So we turned around, thankful we hadn't been trapped on the other side. Luckily for us, the Tabacón resort was less than a mile back. So there we went.
Maksim Chmerkovsky was there too. The "Dancing With the Stars" pro and a small entourage stayed close to one of the poolside bars. We kept a respectable distance — after all, he was there to relax too. So we gawked instead of stalked, and after a couple of minutes we looked for our own retreat.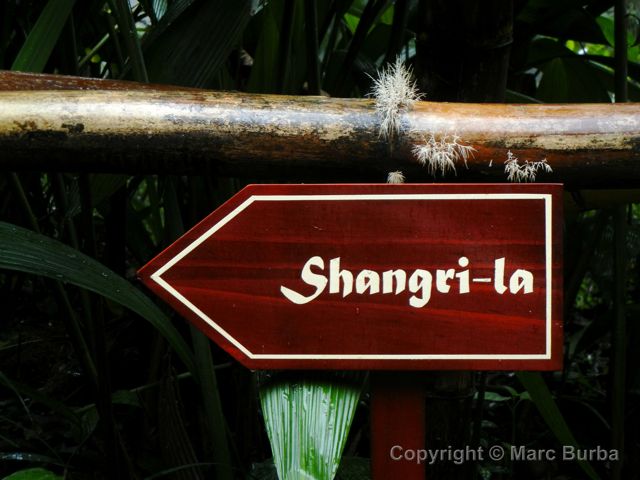 That was easy to find. The winding rainforest paths led to hot pools, warm pools, and cool pools — near waterfalls, under footbridges, or by another bar.
We settled into a magma-heated and mineral-rich hot pool just as the sky darkened again.
Soon: Plink. Plink. Plink. Plink plink. PlinkPlinkPlink.
Plinkplinkplinkplinkplinkplinkplinkplinkplunkplunkplunkplunkplunkplunkplunkplunkplunkplunkplunk.
Another downpour. It only lasted a few minutes, but it cooled the air so fast that a mist enveloped the grounds. We soaked until our fingers shriveled, and then headed down to the main resort building for a buffet dinner before the long ride back to San José. Our stay in Costa Rica would only be for a couple of days. We had bigger plans in Panama.