Rio de Janeiro, Brazil
Ah, Rio. There are so many places I'd love to visit again. This isn't one of them.
Our driver from the airport welcomed us with a stern warning against carrying any valuables outside the hotel — even wearing a watch. Our nice hotel on Copacabana Beach had the same warnings on permanent plaques around the lobby.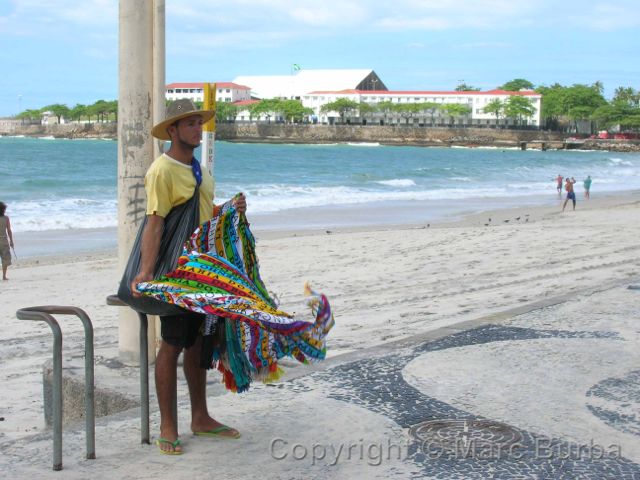 No walk on Copacabana or Ipanema beaches was free of scam artists trying to make a buck. Someone unseen threw what looked like thick, oil-based paint on Scott's shoe — twice in two days — and then, before we even realized it had happened, a shoeshine scammer materialized and promised to remove it, for a price. Rather than give in, Scott just tossed the shoes before we left the city. The most aggressive street peddlers I've ever encountered tried to sell us cheap crap ranging from sunglasses to beach towels — on the beach, on sidewalks, even as we ate in what we thought were safe zones of restaurants' outdoor seating.
We dared not walk more than a couple of blocks back from the beach, where neighborhoods quickly declined and robbery became a constant threat. We retreated daily to an upscale mall, where we felt relatively safe from peddlers and petty crime (and the nice clothes were cheap, thanks to a good exchange rate). A free, mall-run bus got us there and back without incident.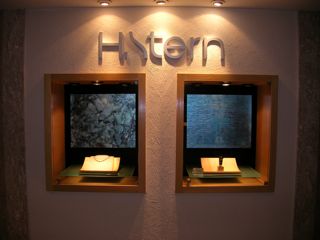 No matter where we went, we could never escape the ubiquitous H. Stern. The jewelry maker has showcases and attractive young representatives seemingly everywhere, including the mall and our hotel, offering an "informative" tour of the jewelry-making process at their factory. They had already accosted us a few times at the hotel and we dodged them, but after a few days of misadventure we had exhausted interest in the mall and were looking to kill time. We agreed to a visit, knowing full well it was a tourist trap but ready for a laugh.
A black-suited, sunglasses-wearing driver screeched up to the hotel lobby and whisked us away like counterspies in a black sedan with dark-tinted windows (it was a Honda Civic) to the factory. All that was missing were canvas hoods to disorient us and ropes to tie our hands. Our brief tour was followed by a hard sales pitch to buy a watch with the price tag of a small car. We declined, and left with nothing but harsh looks from saleswomen for daring to waste their time. We were whisked back to the hotel, with less enthusiasm and speed this time. Years later, we still laugh about the drama.
I guess it wasn't all bad, though. The visit to the Christ the Redeemer statue and the views from its place on Corcovado mountain were pretty amazing. And because it was election season, we ended up in the midst of a pretty impressive parade for local candidates along Copacabana Beach.
Still, ain't goin' back.
We closed the Brazilian experience with a quick day in São Paulo, the largest city in the Southern Hemisphere with about 20 million people in the metro area. The city was tolerable, except for the hellish traffic — we even felt safe. But it was too little, too late. We had never been so happy to board a plane to get out of a country.