Beyond Angkor, Cambodia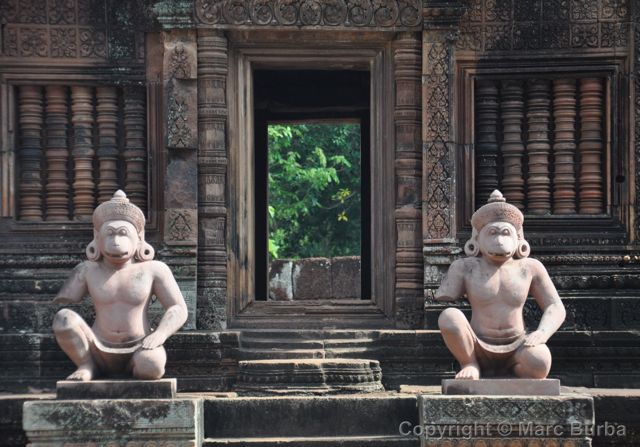 After two days of exploring the main temples in a concentrated area of the Angkor Archaeological Park, we headed farther away from the main cluster. We honestly had started to fear temple overload, worrying that each ruin would become indistinguishable from the ones before and after. That's why these trips became so important — they got us to sites with enough unique features to keep the wow factor intact, and they got us to more remote places that drew fewer tour groups.
Even though we had spent four days in steaming hot Siem Reap, we had such a fantastic experience that we didn't want to leave. We felt as if we only caught a glimpse of what this developing region had to offer. And the people were so welcoming. I even made a friend on the last day of exploration when a cow wandered up to me as I walked from a temple ruin.
Here are other temples farther away from Siem Reap. The Angkor Archaeological Park pass allows access to all of these sites.