Angkor temples, Cambodia
As the sun beat down relentlessly on the Cambodian jungle, groups of shell-shocked, red-faced, middle-aged and older Westerners trudged past us in single file as if they had been rounded up for a death march. I don't think any of them had expected to endure such oppressive heat and humidity. But they shuffled obediently from their minibuses, silently cursing their guides and wishing for a cooling breeze that would never happen.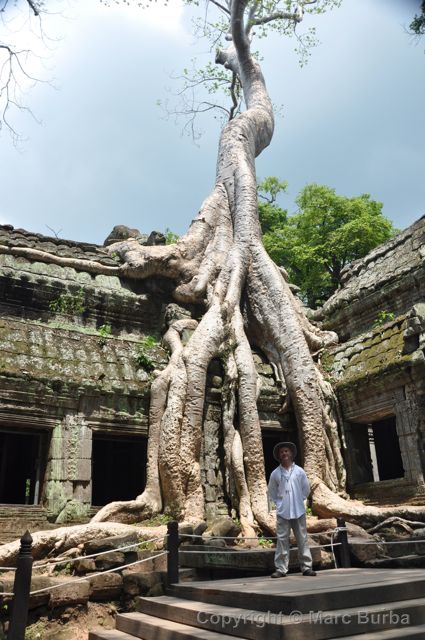 The trade-off for the suffering was the amazing sights at each stop in the Angkor Archaeological Park. Even though there were times when one ancient temple looked just like the one before, there were enough revelations to keep our long days of exploration interesting.
After taking in the spectacle of Angkor Thom, we were most excited to stop at Ta Prohm, the 12th-century ruin that has largely been reclaimed by fig and banyan trees. It had a featured role in the 2001 Angelina Jolie film "Lara Croft: Tomb Raider." Towering, thick tree roots snake along and strangle the temple, slowly pushing between stones and entwining walls. Parts of the temple have toppled, leaving only ornate piles of rubble. The roots appear to have melted over the stones like wax from a giant candle.
The place hasn't completely been left for the jungle to overtake though. Even while we were there, workers were stabilizing walls to prevent too much encroachment. Even so, it's in enough of a natural state to be wondrous. It is proof that nature's strength is ultimately more powerful than man's.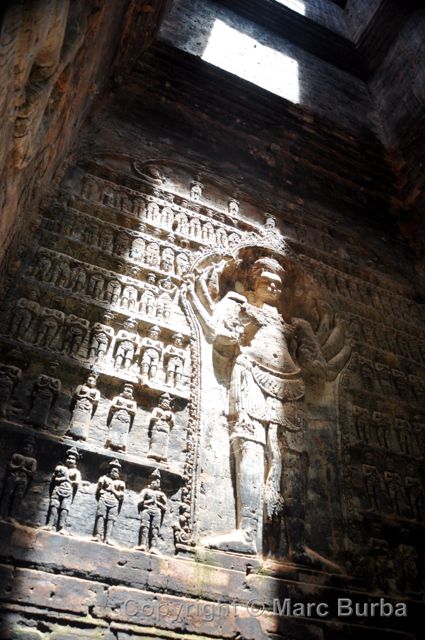 The Prasat Kravan temple, which was built in 921, didn't look impressive from the outside. But as we ascended the steps of the central tower and walked through its opening, we let out a gasp of awe. Bas-reliefs of the god Vishnu on the interior walls were lit by sunlight entering through an opening in the top of the tower. It was stunning.